Music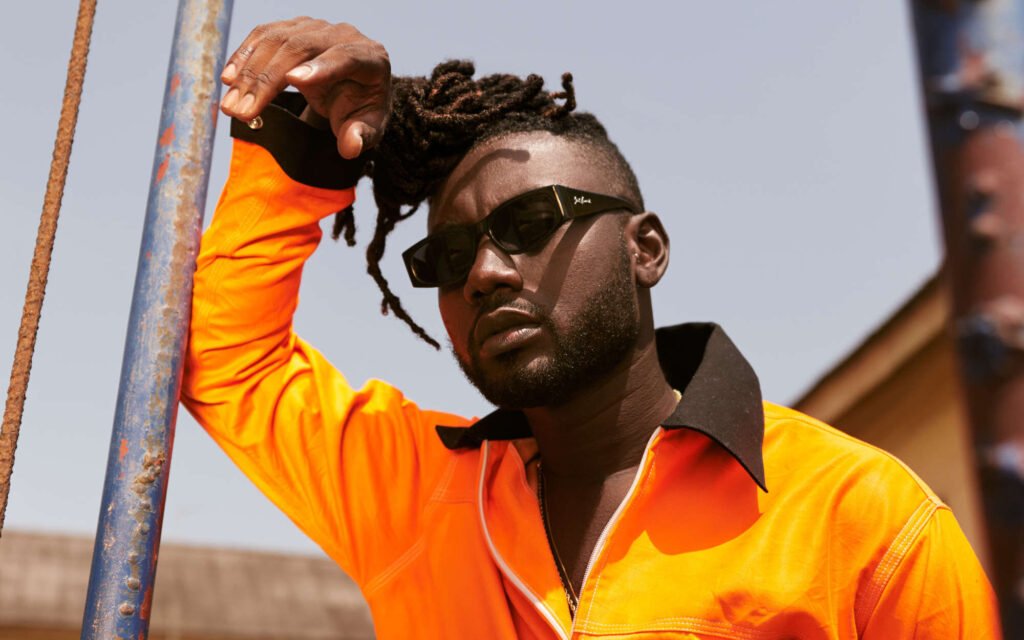 The Role of Tik Tok in Today's Viral Music

It's a new paradigm in music promotion and marketing in this social media-driven era where anybody – from artists to content creators – is sharing with the world their creativity. 
Video-sharing platforms like Tik Tok and Instagram (IG) Live have become the new testing grounds for newer contents. These social media platforms have democratised audio-visual content at a relatively cheaper cost.
In an era where visibility is the new currency to marketing content (creators are using their face and voice as promotional tools), a departure from the old strategy where the marketing wings of labels, companies, and publicists are constantly churning out exciting content to promote their works.
Social media is one of the platforms that artists- both established and upcoming acts are using to share and market their content – videos and music.
In his published research paper titled "Effective Uses of Social Media Marketing in the Music Industry", Brett Michael Dugan pointed out that "the most common social media marketing tactics among users who actively seek music were sharing and accessing video content, specifically music videos"
The advantages for the content creators or artists are myriad. Digital marketing leads to more content, which leads to engagement by fans across the globe, which translates to data (audience behaviour) for the content creator(s). The latter offers content creators metrics/insights into the kind of content their audience do enjoy the most.
On the music front, artists and their marketing teams are employing the services of content creators to create viral moments with their music through exciting video content. A case in point was Drake tapping Toosie, HiiKey, Ayo, and Theo to choreograph a Tik Tok dance routine for "Toosie Slide", similar to how Shiggy popularized the viral "In My Feelings" challenge.
According to Rolling Stone Magazine, "7 out of 30 songs on the Rolling Stone 100 charts — Roddy Ricch's "The Box," Doja Cat's "Say So," Lil Mosey's "Blueberry Faygo," Megan Thee Stallion's "Savage," Trevor Daniel's "Falling," Powfu's "Death Bed," and Arizona Zervas' "Roxanne" — went viral on TikTok through memes or specific dance challenges".
Whereas some artists or their management indulge the services of content creators to create dance challenges or sketches to promote their latest songs, some use their social media accounts to promote their own sketches.
The popularity of social media across the world, and Ghana in particular is as a result of increasing internet penetration through government policies and the continuous investments by the major telcos operating in the country. According to Statista.com, as at January, 2021, Ghana had 15.7 million internet users, accounting for 50% internet penetration rate. Out of this number, eight million people- between 16 years and 64 years use social media. Whatsapp (83.9%) is the most used social media platform in Ghana, followed by Facebook (71%) and YouTube (69.7%).
Tik Tok is the ninth most popular social media platform with 34% users. According to Start.io, the age range of active Tik Tok users in Ghana is between 18 years to 24 years (43.2%) and 25 years to 34 years (55.4%). This means the active users of Tik Tok are youthful thus the perfect "dispersers of urban culture" (sic. consumers).
Recently, one Ghanaian artist predominantly known for using his Tik Tok account to advance his music is Pappy Kojo. Prior to the release of his latest single "Koobi", he was releasing home-made videos on how to promote his upcoming single. What makes Pappy's Tik Tok videos interesting is the comedic effect that they provoke, giving credence to the assertion that Fantes are effortlessly hilarious.
The first video he released was on 14th Feb 2022, where he was seen contemplating on the best approach to earn a viral moment for his upcoming single. Days later, he would be back with another video accusing dancehall ace, Shatta Wale for "stealing" one of his suggested viral moment strategies when pictures emerged of Shatta Wale kissing a guy (I can't confirm the authenticity of the picture).
Since the release of "Koobi", Pappy Kojo has continued to create exciting, engaging, and humorous videos including engagements on Twitter with fans to sell his new song.
And, it is working.
The single currently has amassed 250,000 views on Youtube, 30K on Boomplay, and 50K on Audiomack. In all, Pappy Kojo has released a number of videos around his new music with some of the videos amassing views of between 20K to 40K to 100K on Twitter.
The numbers in terms of online views point to how an artist could maximize his media platforms through digital marketing at a cheaper cost while directing traffic to their music. In an era where audiovisual contents are often consumed digitally and in short forms, seeing artists like Pappy Kojo taking charge of their contents and promotion can't be downplayed. Y'all can take a cue!