Music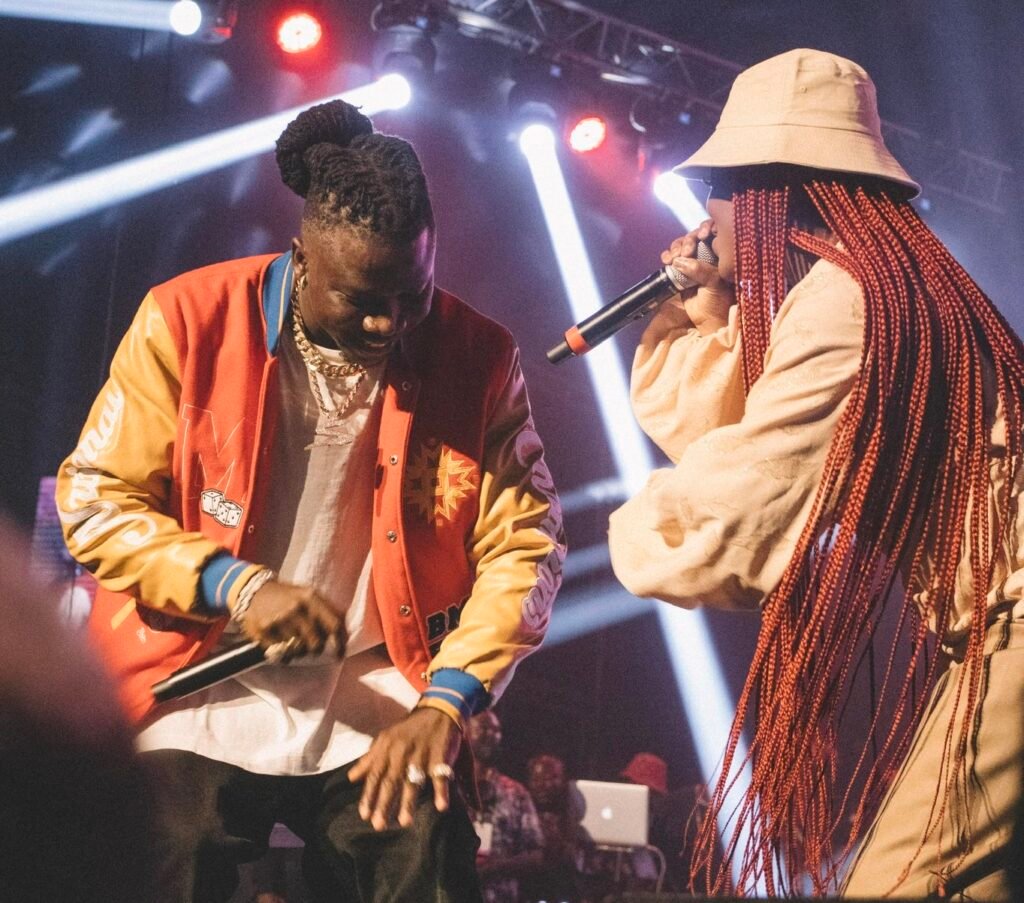 Happenings in 2021: Part 1
I remember vividly where I was on 1st Jan 2021. I also recall how a meeting with an executive of a global music company changed the career trajectory of a budding artist. more on that later.
A lot happened in 2021 on the Ghanaian music and art scene, specifically with music. 
The old legends kept their turf guarded while cultivating new grounds. The "middle children" held on to their wins from 2020 while the budding talents cracked open doors, allowing for more light to illuminate the room. In part one of this series, we'll be highlighting some of the best musical moments in Ghana- including surprises – and what it means to those involved. 
*Blows Whistle*
Black Sherif and the Black Sherif Effect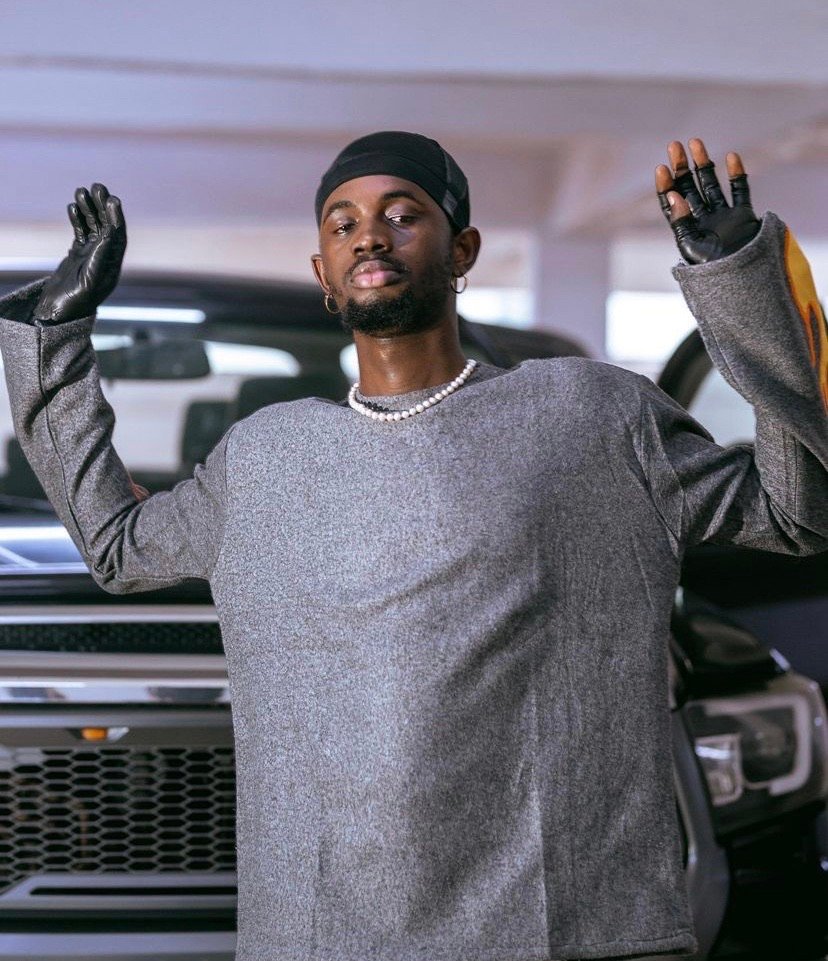 Just two years ago, Black Sherif started his music career singing about life, hardships, and his aspiration to be successful. Songs like "Money", "Destiny", "Ankonam", and "Ade Akye" got him noticed in 2019 through 2020. The beginning of 2021 was when the chips began falling in place for Blacko with the release of "First Sermon", a drill-sounding street anthem. 
Real success found Blacko following the release of his opus magnum "Second Sermon", a song that pulverized every music demographic. Black Sherif's talent became a topic for conversation – his songwriting, melodies, lyrics, and personality – you can't look at him and not be enamoured. A phrase from the song's hook: "Kweku Frimpong di asem beba'' has now become part of the Ghanaian lexicon. 
And, when you thought all was about to end, the remix version of the song with Grammy-winning Nigerian act Burna Boy was released. Apart from his songs dominating radio and new media, Black Sherif extended his talents to others like Amerado (Abotre), Kwame Yesu (Anadwo), Kiddblack (assignment), and Samsney (Gold Digga), all scoring the biggest songs in their solo careers thus far. 
The kid from Konongo in the Ashanti Region became the biggest artist in 2021. It would be a travesty if he doesn't win the New Artist of the Year and Song of the Year at next year's VGMAs.
The Songbird, Gyakie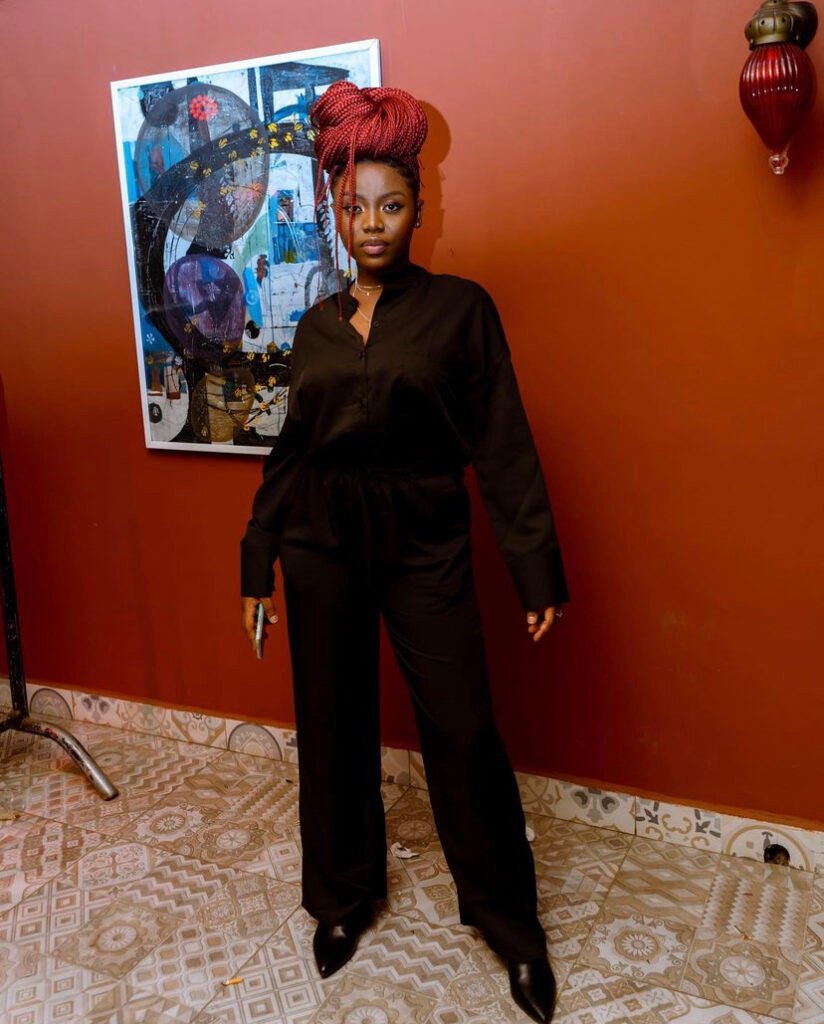 When "Forever", off Gyakie's "Seed EP" took off, it was just a matter of time before it propelled her to new musical status. With backing from Sony Music Entertainment, Gyakie finally broke into the Nigerian market thanks to aggressive social media drive through Tik Tok. A remix with Nigeria's Omah Lay and a short yet important promotional tour in Nigeria soon followed, helping her leverage on her newfound fame. 
Back in Ghana, Gyakie became the leading female artist. Features in Teen Vogue and other culturally respected platforms plus a series of performances and validation by top artists like Sarkodie, Wizkid, and others affirmed Gyakie as the next big thing. With the steam of 2021 still in her sail, 2022 should be an exciting year for Gyakie Acheampong.
KiDi's Ascent with 'Touch It'
Perhaps, the universe did KiDi a favour in 2020 when the lockdown happened in Ghana due to the COVID-19 pandemic. KiDi was having a good momentum prior to the lockdown with his two big singles – Enjoyment and Say Cheese- from his Blue EP. In the absence of any outdoor performances to promote the EP, music videos and social media became the vital platforms. The results were impressive. KiDi sold himself well to his fans in Ghana and the diaspora and in the process, won some new fans.
Then came 2021. KiDi was scooped by Empire Music who assisted him to craft his "Golden Boy" album. "Spiritual" was released as the lead single. "Touch It", the dancehall-inflected record, took over the world, spreading into countries and continents through the power of social media. I'm sure his team would look back and smile that the plan to get an international artist on the record did not happen. 
Credit to KiDi for standing in the arena all by himself, with backing from EMPIRE Music to actualize these wins. 
Sarkodie and R2Bees on Promo Runs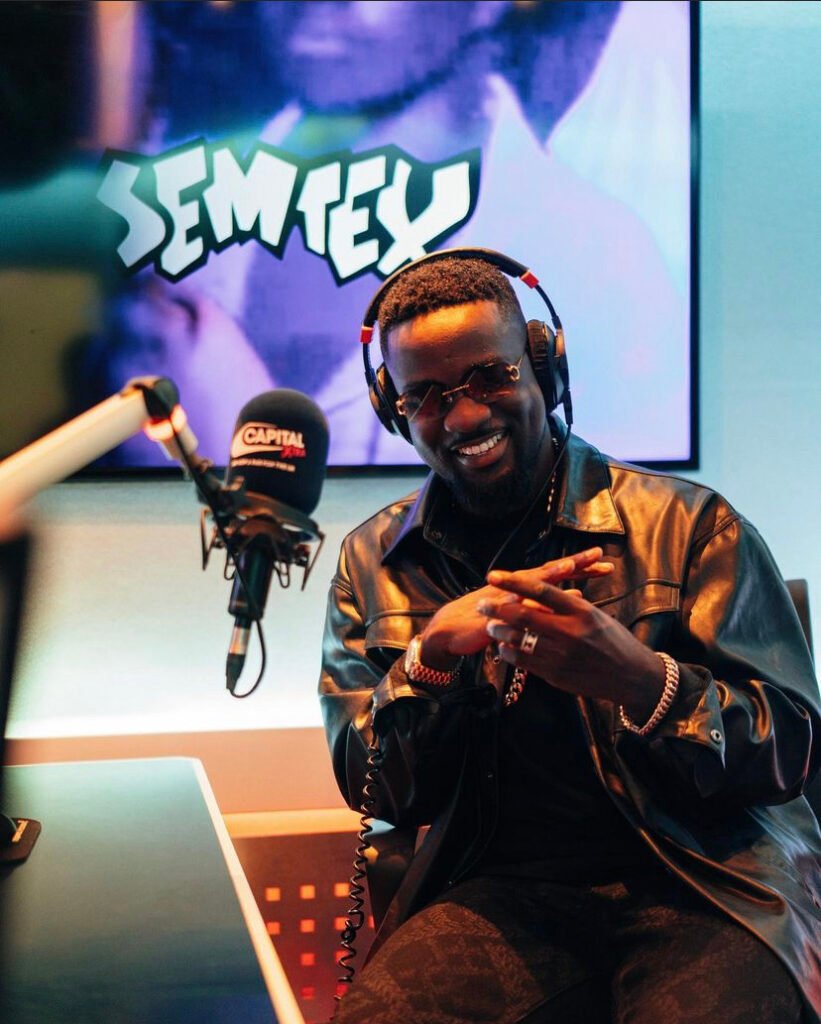 Witnessing Sarkodie and R2Bees respectively embarking on media promo runs following the release of their albums. Sarkodie released "No Pressure", his 6th studio album in July. His promo tours did not only happen in Ghana and UK with listening parties and media tours, Sarkodie visited Nigeria and Kenya as part of his media run. It must also be emphasized that Sarkodie's partnership with the CEEK and Kojo Spio joining his team brought about a certain level of vibrancy in terms of visibility and business moves.
Like their compatriot, R2Bees have not gone on a promo run in ages so when they did it was a huge surprise. Their media tour was within Ghana, specifically Accra where they made radio and tv appearances to promote their highlife-themed "Back 2 Basics" album, address some issues about their music, and answer questions on the Ghanaian music industry- all burning questions that fans had been seeking to ask. 
As it turned out, R2Bees would stage concerts of their own, make guest appearances on other musical events to the admiration of fans who've not seen that part of them in a long while. More than a decade in the game and a couple of albums under their sleeve, R2Bees remain one of the most successful and respected duos in music. Oh, Omar Sterling (or Paedae released a hip hop album during the year. The 20-track "Same Earth Different Worlds" consisted of personal tales, happenings in the world, and lifestyle refrains. Check it out).
Amaarae's Border Breaking Single
"Sad Gurlz Luv Money". Amaarae never lied. We all are aware of the power of money. If you didn't, you're on your own.
"The Angel You Don't Know", Amaarae's debut album, and all the attention it received over the year was calculative. Success is exactly the outcome of talent meeting preparation at the right time. Amaarae has been looking to grab the attention of the American and European market with her moves for a while now. 
"Sad Gurlz Luv Money (Remix)" featuring Kali Uchis is the crux of all the marketing and promotion that her team had been executing over time. The immediate impact of the Kali Uchis feature was instant as the monthly listenership of both Amaarae and Moliy increased by over 200%. Off the back of the single's success, Amaarae grew her fan base and booked more tour venues. Don't be surprised when you see Amaarae headlining some of the famous music festivals or late-night tv shows in the coming year. 
The ground has been prepared for her ultimate takeoff. 
Asaaka Reigned
The Asaaka movement stayed formidable in 2021 as they continued from last year's rise.
Life Living Record artists Kwaku DMC, JayBahd, Reggie, City Boy, and O'Kenneth dropped albums, EPs, and singles in the course of the year as well as being invited to the US for shows. The wave they led continued unabated despite the growing spread. The Asaaka sound continued to grow with young rappers like Braa Benk, Kweku Flick, Black Sherif incorporating the sound in their music. 
Will the sound continue to grow in the coming year? We hope so too.
Other Steady Moves
When it comes to artists who mattered and kept moving within the past year without a MAJOR smash, few names come to mind. Fameye, Kofi Kinaata, Yaw Tog are among the names. Fameye repurposed his messages towards gospel with "Praise", a record of the year contender. "Mercy" another gospel-styled record followed based off the good reception from "Praise". He ended the year with "Susuka", a song that we think should have been released next year to afford him time to promote it. That aside, Fameye's two releases – Praise and Mercy- kept his name and profile alive in 2021.
Like Fameye, Kofi Kinaata did not have a Major single like previous years but did enough to stay visible thanks to Thy Grace 1 & 2, and the amapiano single "Wo Pree" released in December. Kofi Kinaata has figured out what works in his best interest – the mechanics of limited supply/releases. So efficient has he been at building anticipation and choosing the perfect release times that his songs climb up the charts as soon as it is dropped. His approach didn't change in 2021. With news of his debut album in the works, 2022 should be a good year for Kofi King Arthur.
Yaw Tog's ascent to prominence after his "Sore" single and subsequent remixes kept his name on the music wheel. After his breakup from Life Living Records, there were some who wondered how his career would turn out. Obviously, it didn't suffer. Yaw prevailed, capping the year off with "Sei Mu" after a string of singles and a UK performance. Now that he's done with Senior High School, one hopes Yaw Tog's star power would continue to rise. 
Notable 2021 Artist Mentions
Kuami Eugene continued to scale up with "Bunker" and a series of guest features that elevated other artists. Diana Hamilton continued to assert her dominance on the gospel music scene, winning and topping charts with her songs. Mr. Drew made himself heard and seen through an album, shows, and media rounds.
On the rap front, BRYAN THE MENSAH finally dropped his "Road To Hastafari" album which he announced 5 years ago. Amerado capitalized on his growing popularity by releasing "Patience EP" with its lead single "Abotr3'". Ghanaians became aware of who Moliy is thanks to her performance on "Sad Gurlz Luv Money" by Amaarae and Kuami Yogot ended the year with an EP "New King", off the back of his country-wide hit "Biibi Besi". Cina Soul spearheaded her EP, 'For Times We Lost' with her song 'Feelings' with KiDi.
In 2021, the collaborative works between Ghanaian acts and their Nigerian counterparts continued. Kwesi Arthur and Teni (Celebrate), Kofi Jamar and Teni (Surrender), Tiwa Savage and Amaarae (Midnight Tales), Kofi Kinaata and Patoranking (Something Nice), Darkovibes and Davido (Je M'appelle), M.anifest and Adekunle Gold (Game Over) and a lot more.
2021 was a good year for Ghanaian artists albeit not overwhelming. The big acts did not have smash hits during the year. The young acts however held the music supply line flowing with frequent releases. What 2022 would offer is yet to be seen. May we witness a good outcome.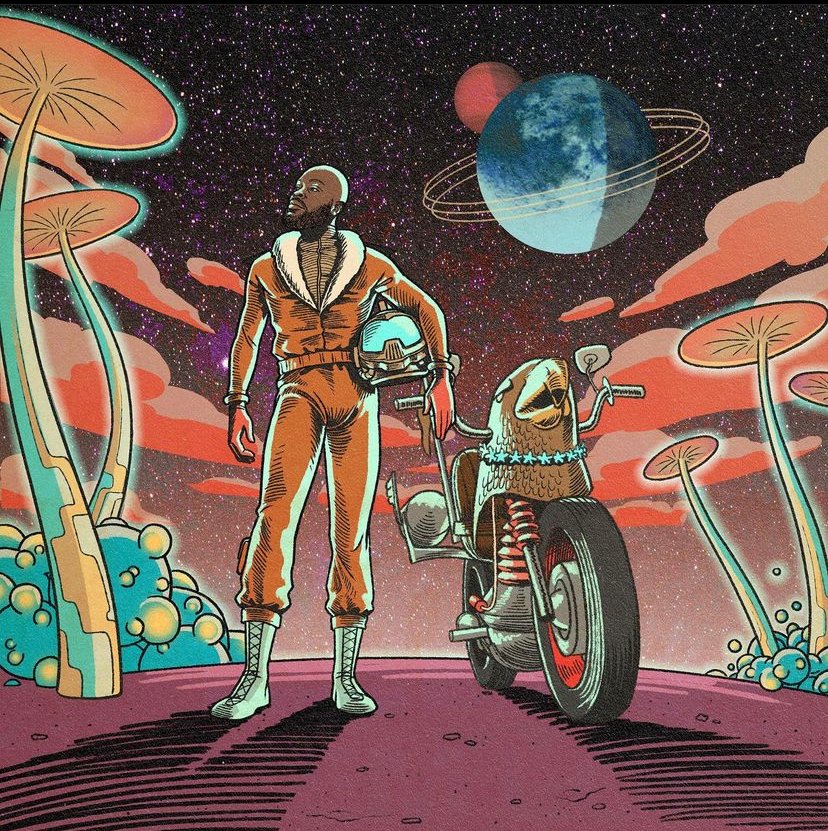 M.anifest released his much-anticipated album "Madina To The World (MTTU). M3NSA released his album "BONDZIE", 10 years after his last album. Shatta Wale and Medikal headlined their own concert at the national stadium, pulling over 20,000 fans. Amapiano, the new sound emanating from South Africa became a staple for both radio djs, event organizers, and Ghanaian artists who co-opted the sound into their music.