Opinions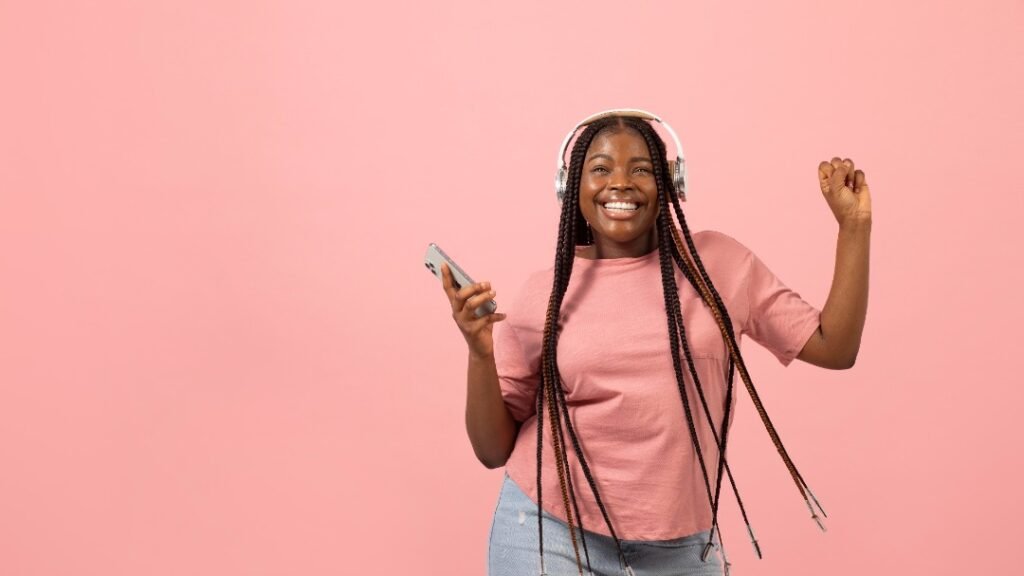 Legacy Artistes and the Question of Gen Z Experience
Change will always drive evolution. Adapting to it is often arduous especially when it is tied to growth. The thing about change is that, while we may not like it, you can not do away with it. You can insulate yourself from it for a while. But, in due course, the change will find a way to get to your doorstep. And, you, as the individual avoiding it, would have to comply, accordingly.
Interestingly, as  the force of change compels us to evolve our ways to fit in or wither away, some people are fortunate to have the luxury that allows them match up with the times. Others who lack that luxury must take the long haul catch up with happenings within society. What is interesting about change in this modern era is how fast it happens. Before you find your way around one thing, a new paradigm of change has kicked off. Humans, as it appears are constantly playing a catch up game. As for the laws that guard against these changes, they happen at a snail pace.
One of the industries that witnesses constant changes is the music industry- from the sound, technology, marketing avenues and of, course, consumer behaviour. Considering the effects of these changes, it behoves on the artiste to find new ways to, first, understand these changes and second, how to employ these changes to advance their trade.
Over the years, the music space has seen rapid changes which has forced some talented legacy artists- those who have lasted a decade and more- into the "old fashioned" bracket. While others have managed to surf the tides of change and remain on top of their game, others have been in and out of it, with the rest out of the game entirely.
In this article, we would explore how some legacy artistes are navigating the current changes within the music industry in their quest to appeal to today's music consuming audience known commonly as ''Gen Z'.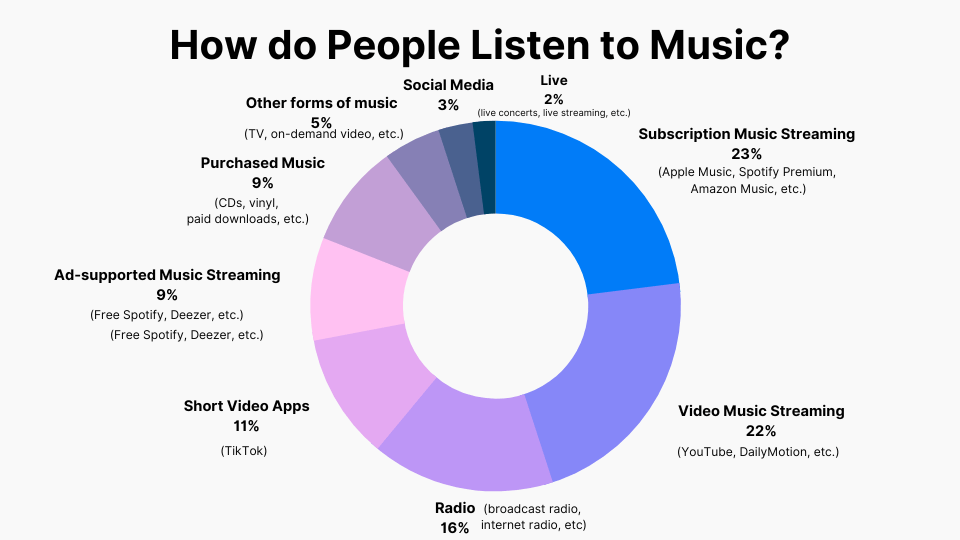 What do the Gen Z audience want? What are their music palettes like today? What appeals to them? How can an artist who is a generation or two ahead of them keep them interested with their contents? These and more are some of the questions that veteran artists are grappling with nowadays.
There is a difference with content consumption between Gen Z and Millennials. The younger generation consume contents that are relatable to them due to its authentic feel. If they don't ''see'' themselves in the content being promoted, they don't listen or watch. It is for this reason that brands employ the services of social media influencers as part of their marketing strategy.
In a The Common Sense Media research on music consumption in the United States, it was discovered that 82% of teenagers listen to music everyday. This is more that  other media activities like watching videos (69%) or using social media (63%). In a recent survey conducted by Head phones addict.com, 61% of consumers within the 18-34 years demographic consume music via streaming in the U.S.
It is a very tight rope to walk for millennial artists and extremely difficult for those who, for a long time, have neglected the Gen Z fan base by not playing to their games. To attract these younger audience, an artist has to bend back, study their interests and design strategies aimed at attracting the interest of these Gen Z's – a very difficult task to accomplish especially when the artist is considered ''out of touch'' by these new audience. The process can be long and daunting. The results may not be immediate. Whiles at it, one has to also guard against going over board least you become corny, which could ultimately derail the mission.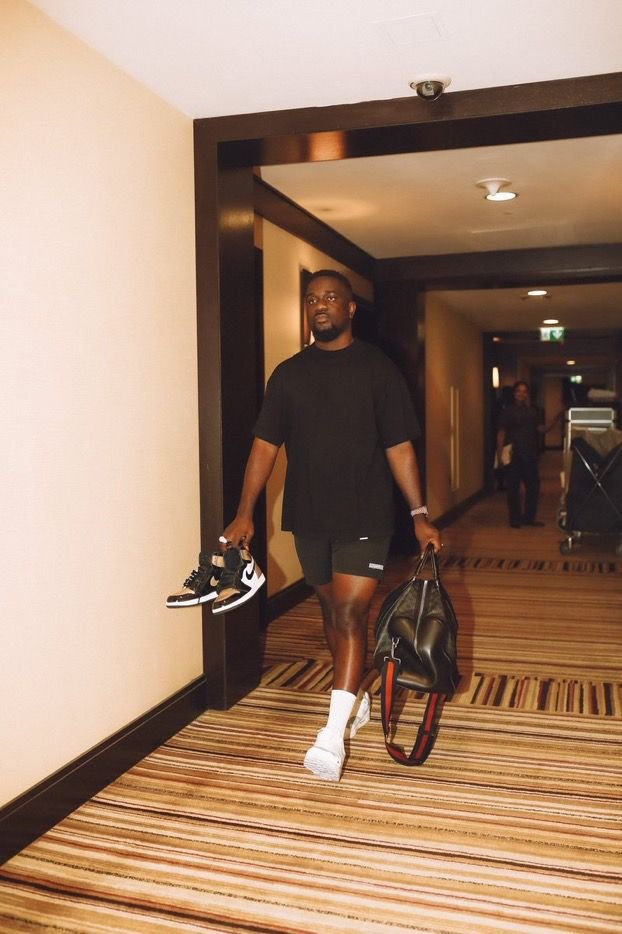 Despite these challenges, some artists veteran artists have found a way to plug into the Gen Z demographics. In Ghana, the likes of Sarkodie and R2Bees have been able to stay, not only appeal to Gen Z's but kept them interested with their activities. Although R2Bees have hermit-esque tendencies – they barely do a lot of social media shenanigans- they have found a way to ride their wave among their Gen Z audience through their music. Their events are mostly dominated by Gen Z audience who sing their songs word-for-word. Their charm lies in their "coolness", a trait the Gen Z's find euphoric. An argument can also be made that, the ''golden age'' of R2Bees coincided with the growth of social media when the Gen Z's were becoming an  active participants.
Sarkodie, on the other hand has managed to stay relevance within the Gen Z world by rolling with the trends without coming across as overbearing. It makes sense if you consider most of his fans are within the 18-35 year bracket. He stays in tune with the fashion trends- we saw him arriving at the Global Event Concert holding a fresh pair of Jordans like he was a basketball player. His online interactions with fans is one of the best between a celebrity and fans. He has mastered the art of lacing his lyrics with trending slangs used by this new generation and riding the music wave at any point in time.
Legacy artists like gospel stars Diana Hamilton, Joe Mettle and MOGmusic have found a way to stay relevant among these young audiences through their online activities. They actively share videos of performances, rehearsals and more to their followers. Despite their long years in the music space, they keep in tune with their younger audiences. Both artists are making gains in that front.
The same goes for legacy artists like Wizkid, Burna Boy, Davido and Patoranking. These artists have active fan base within the Gen Z demographic and either deliberately or not, tailor their out-of-music activities along the interests of younger audiences.  It is a fact that these veteran artists can not beat the younger audiences to their game. What any smart artist would do is to take some of their likes, add your matured sauce to it and re-sell it to them. That way, you keep them interested with your business.
Today's Gen Z's are invested in knowing everything about their favourite artists. They are all about "raising the curtain" for them to peak into the world of their favourites. They need information. They want to watch or see everything happening to them. Being invested in the activities of their favourites is how they express their love and affection towards them. So, it behoves on the artist to offer them what they like, without being corny. For example, an artist can share videos of studio sessions or behind the scenes photos or videos of concerts or just listening to some music. We have seen some artists starting some challenges – either dance challenges, leaving an open verse for upcoming artists to sing or rap to and a winner selected afterwards like M.anifest recently did with his #MyCleanAndPure'' challenge.
Ageism and relevancy in the music industry is a reality. Only a handful of artist have managed to keep their relevance over the period by making music that transcends age demographic and reflect their place in time without losing themselves. They have managed to grow with their audiences while recruiting new fan bases. Such artists are not overly obsessed with chasing hits.. They are content with making songs that would keep their name in conversations while doing enough on Instagram, Snapchat, Twitter, Facebook to keep their fans happy knowing these Gen Z's are the ones spending time consuming music and attending concerts?
It is no news that times are changing, music consumption, music marketing have all changed. So it begs the question, do these legacy artists recognize the changes and are ready to put in the work towards employing these methods to keep new audiences excited about them?
Written By: Nana Kojo Mula (@NanaKojoMula), an Accra based Music, PR & Creative Arts Writer & Rahim Muniru (@swayekidd), an entertainment writer who loves to do cool stuff