Music
WTF! Ghana Shows
An obvious fact about December? It is a whirlwind of parties, events and many many concerts. And, like most people like to say, December is the ''cocoa season'' for artists- the term ''cocoa season'' just means a period for artists to make money from shows. One thing is certain in December: All your favourite artists will be passed around, like, blunts, and that's when you'd realize: there's absolutely nothing going on at 8 out of 10 of these shows/concerts.
It's not enough being at several shows to see your favourite artist perform only to experience a few minutes of shouting, jumping and loud ad-libs over the original song playing; going for their headlined shows can be a total waste of time as well. There's rarely any difference between the artist and the guest performers except for the extra fanfare of smoke, sparks and fire at 3 am when they come on to perform portions of their hits.
If you think about it, DJs and bartenders remain the real heroes at concerts and shows here in Accra. Thank God for the live DJ sets. And the MC who performs the artists' songs better than some of them. And the flowing alcohol and general air of enjoyment keep us going till the wee hours of the morning.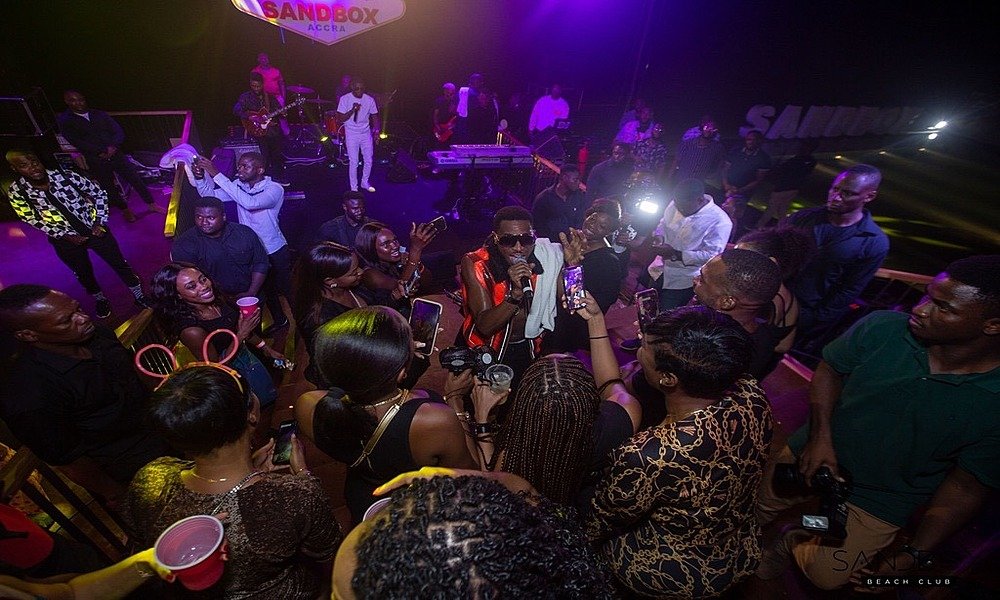 When an artist plans to headline their own show, you expect them to want to curate something that will have a lasting effect on fans right? Not hours of waiting and getting rewarded with a few minutes of rushed performances. Surely, good shows should not be limited to just live band performances. if you are an artist who can offer a stellar performance with live bands, go ahead. But, we know most can't yet they think they should because that's a marker of a great performance. Should performing with a live band be satisfying enough for fans and music consumers? I don't know!
It really does seem to look like artists don't see shows as an extra way to market themselves but more of a "show me you love me and pay for my show I deserve it" ploy. Some treat it as a "passing through" segment like they got called to the venue to pad up to the artist list.
Concerts should not just be a way for fans to show an artist they support them by paying gate fees and buying tables. It should be a moment for artists to connect with their fans through their music. It's a way of capturing and welcoming new fans. Why else do you urge everyone to spread the word? Because someone might just leave the show and become a loyal fan who will add up to your core fanbase.
The goal is to grow. Right? It shouldn't take much to put some efforts into your show. Maybe rehearse more? Bring back setlists? Curate a performance even if it's for a 15-minutes performance. Don't stack up your set for the superstar slot at 4 am.  
Also, event organizers should recognize that they are running a business and ensure artists behave professionally by appearing on time and give a good performance. Paying artists a lot of money for an abysmal performance does not only stain the reputation of the artist. It is also an indictment on the event organizer(s) as well.
For artists, be reminded that someone's got to stream the music and when the music numbers go up and you keep being relevant, someone must be willing to come see you perform these songs. You're a product. Act like one and do better for your fans.
Written By: Meg Sagoe (@omg_itz_meg) is a writer with bye-lines on many art-related publications. She describes her as a useful creative, walking paradox and a retired foodie