Music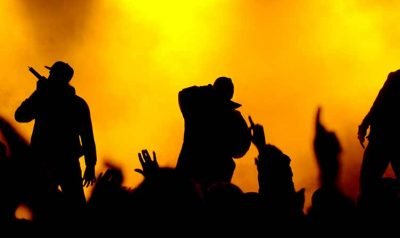 Evolution of Hip Hop And The DIY Acumen of Ghanaian Acts
Armed with DIY (Do It Yourself) spirit, hip hop artists in Ghana are finding ways beyond their talents to evolve with the times as they sell their creativity to the rest of the world
In the aught of 1994, Reggie Rockstone and DJ Rab Bakari randomly met and together changed the face of Ghana music for the better. Reggie Rockstone, a rapper and DJ Rab Bakari became our own version of Rakim and Eric B. That encounter and subsequent release of two era-defining albums – Maka Maka (I Said It Because I Said It); Me Na Me Kae (I Was The One Who Said It)-along with a string of singles set in motion the localization of rap music which Reggie Rockstone subsequently christened "Hiplife".
By 1999, hiplife had grown into a formidable music genre and not a passing fad as many of the older generations had thought. Around the turn of the millennium, hiplife was the dominant music genre in Ghana. Rappers like Obrafour, Akyeame, V.I.P, Native Funk Lords (NFL), Buk Bak, Life Line Family, Ex-Doe, Nananom, Kwadee, Tinny gave the genre a foothold.
Inspired by the successes of these veterans, young aspiring rappers emerged on the scene as well, propelling the genre to new heights. Sarkodie, ASEM, R2Bees, Joey B, E. L, M.anifest, The FOKN Bois and others became the new torch bearers around 2010. The end of the decade did not only see hip hop holding its own against the explosive afrobeats/afropop tropes in Ghana, but hiplife morphed, incorporating elements of modern hip hop – trap drums, drill sounds, melodies, reflective and moody lyrics that reflected their circumstances.
Despite the success of hip hop in Ghana, most of the artists pursuing the genre have adopted the D.I.Y approach as a way of surviving this exciting but structure-less industry. Most of them and their fellow producers are independent, accounted for by the absence of major record companies and distributing channels as pertaining in North America, Europe and recently, Latin America. The immediate result is that these young musicians have assumed the roles of both artists, executive producers, marketing executive and other roles in furthering their careers.
If there is one act who exemplifies the spirit of today's young aspiring rappers with a plan to break the mould, and also reflect how an independent artist should navigate the rugged path to glory for the Ghanaian hip hop artist, it is BRYAN THE MENSAH.
At 24 years old, the rapper and producer embodies the spirit and mindset of an indie artist in its truest sense. This, he expresses in both his music and through his business ventures. On one of his releases for 2020, "MEDICINE" produced by OKAIWAV, BRYAN THE MENSAH raps: "Mo na mo pre being famous/ I just want a range with my favourite colour painted/ It ain't that complicated''.
These words – about staying focused and chasing success, one step at a time, is a reoccurring theme in his music. BRYAN THE MENSAH has two albums and two EPs to his credit with a couple of singles. Like many of his compatriots, his music is a fusion of various musical elements: Trap and Afropop.
The indie spirit or DIY tenets does not shine only in his music. BRYAN's business acumen is visible in how he sells both his music and merchandise on his website; a move many of his compatriots are unable to pull. The sale of merch comes with each release. This way, Bryan The Mensah is able to cut out the middleman thus raking in profits on his products. In recent times, he has found a way to spread his works beyond the usual medium of selling music. Sync licensing and music publishing seems the new frontier.
Hip hop continues to evolve, both in sound and approach. As the scene continues to grow, there is also the need for artists to trundle along in their quest to be heard, seen and appreciated. To achieve that, they have to assemble every resource at their disposal- in terms of talent, personnel and tools like social media. One of the important access social media offers is an avenue to develop and build networks with fellow minded people within the entertainment space. It's also a platform for mobilizing fans. Through genuine engagement, one can grow their fan base into a "hive"; the most important bloc for any creative.
Hip Hop as we have come to know transcends beyond the music. It is also a lifestyle. Like they saying goes, you either have to evolve to survive the terrain or phase out. The ingenuity and dynamism of these young, savvy artists are the perfect elements needed to advance Ghana's hip hop culture. It may take a while, but if you know the ropes of the game, you can climb up the ladder quickly.