Music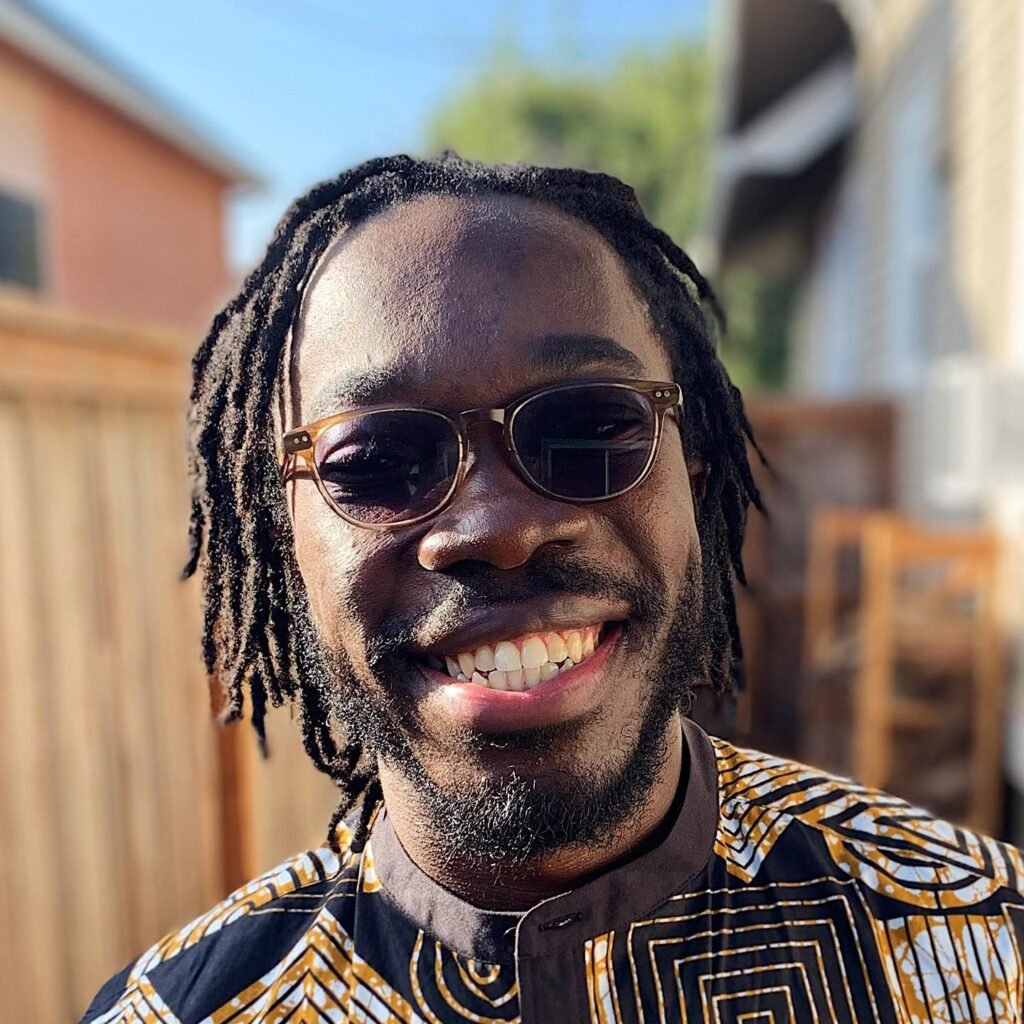 Paapa's "Technical Difficulties" – A Dive into Empathy
Guest Post by: Paul Azumah-Ayitey (@kojoayitey)
On his humanity-themed capsular project, "Technical Difficulties", multi-talented Ghanaian singer, songwriter, rapper, and producer, Paapa, offers empathy to troubled hearts. "Technical Difficulties" surfs the currents of the world and provides instant consolation to humanity albeit douched intricately in alluring sonics, and coloured in a manner that seeks to spread hope in the end.
The listener is made to embark on a dark and sober journey through the project's first two volumes before light is offered at the end of the tunnel in the last volume. The final installment, volume 3, thus communicates an assurance that there is a common humanity in the midst of these uncertain times and with empathy, we are positioned to see better days.
Background
Paapa H. Mensa is noticeably, a music prodigy, right from childhood, who lives his music as an art and therapy for himself and others by sharing common human stories and experiences life affords us. Intentionally experimental and creatively daring, Paapa owns a sound of his influences – Stevie Wonder, Osibisa, Asa, PJ Morton, and Jon Bellion – yet he highlights it through a life of faith. After signing to Ghanaian indie label, Skillions Records, and being part of the second generation of the celebrated genre-bending Skillions music group that played on the burgeoning courts of both GH Rap and Alté, Paapa's debut album, "Solar", became highly anticipated.
He got such reception for being the youngest of the fold and good with his productions. When released, "Solar" lived up to expectations as an introductory DIY project with quirky productions marinated with inspirational themes – attesting to Paapa's unique gift. The sincerity in songwriting and production dexterity displayed in songs such as "BeYoutiful", "Dear Grace", "Stronger" and "Carpe Diem" would become synonymous with Paapa's signature sound.
Paapa – "Dear Grace" ft. Ria Boss
Nevertheless, it was his sophomore album in 2013, the eclectic "Songs for Kukua", that validated his prowess and won many over, fans and critics alike. With singles such as "Write for Me", "Now that I'm Here" (ft. Jayso), and "Richest Man" off the project, Paapa made "Songs for Kukua" speak for itself by swaying from the commercial sound of that era to establish his experimental fusion sound. It was an unforced attempt at making an artistic impact and consequently, it etched a creative footprint in the growing Alté space at that time that is still spoken of by many people.
Paapa – "Write for Me"
Thereafter life happened, Paapa emigrated to US for school, Reed College in Portland, and would spend the next chapter of his life there to this day including getting married not so long ago. He would come to Ghana a couple of times for vacation, play a few concerts and in between contribute productions and features to a number of acts and projects, Manifest's "Nowhere Cool" included and others, his mentor and Skillions Records boss, Jayso, worked on or was affiliated with. After the long break, Paapa in 2017, announced "Technical Difficulties" – an EP series that takes on the uncertain narratives of life.
Technical Difficulties: The Series
"Technical Difficulties" is a colloquial Ghanaian term used to describe the glitches and imperfections fraught with a system or an event. Commonly cited as technical mishaps at live events to explain delays, breaks in transmission or just about any difficulty, technical difficulties has become the go-to term even in official apologies. Its usual suffice, "every inconvenience is deeply regretted", is never missed, all to describe the things standing in the way of perfection or delivery of a service. For Paapa this description is apt and in different ways explain the reason for his long hiatus while juxtaposing the difficulties experienced in the process of putting together a new body of work with navigating life.
Paapa explains, "Technical Difficulties is a project about frustration, pain, conflict, reconciliation and forgiveness. It's an imperfect music journal of themes I've wrestled with as a growing imperfect Christian man, living and loving imperfect people in the shadow of God's perfect grace and mercy. I chose the title because the music has been long in coming – my creative process was riddled with many technical difficulties. At the very least, I just hope it encourages and provokes some thought while you find it to be good art, even if imperfect."
Volume One
Rewind to July 2017, Paapa dropped the first instalment, Technical Difficulties Vol. 1 – a soulful and thought-provoking 5-track EP featuring inspiring Ghanaian afro-soul/jazz singer, Adomaa. The EP scored signature Paapa style of meaningful lyrics performed over masterful music in R&B and soul vein but in a refreshing way. He explored sober but minimal and hopeful themes about love, insecurity, frustration and togetherness. The prevailing message on the EP targeted the often frustrating pursuit of love but through the lens of prejudices and individual differences. It advised lovers in the end to give understanding and unity a chance – life ought to be lived together under such conditions. Fans' favourites, "Losers" and "Together", were the standout songs on the EP.
Paapa – Together
Volume Two
A year later, July 2018, Paapa returned with the second volume of Technical Difficulties. Premised on HipHop, Paapa delivered a more cohesive EP assisted by M.anifest, Efya and young poet and writer, Akotowaa, as featured acts. Technical Vol. 2 presented a vulnerable Paapa on the title track, "Technical Difficulties", asking for mercy for his shortcoming. A reflective opening, the EP got darker on "No Heart Left" (ft. M.anifest). It painted masterfully disappointments on plain canvass and described anew being stuck in a sunken place obviously detailing not having much strength left on a hypnotic drums production.
Then On "Running" and the Efya assisted "Away Away", elusive and troubled love are great worry to Paapa who then found respite on "Love Anyways". The 5-track EP, though quite an undulating journey through Paapa's inadequacies and life's vulnerabilities, is vibrant and refreshing in production perhaps offering an eventful sequencing to the final volume of the series.
Paapa – "No Heart Left" ft. M.anifest
Volume Three
As closure, Paapa rallies empathy on the last instalment, Technical Difficulties vol. 3. It is the overarching theme that naturally carries the entire project but also fitting to the times we find ourselves. Tapping Afrobeats as the primary genre and blending it with Afro-variants of soul and fusion when needed, Technical Difficulties vol. 3 is a colourful masterpiece. The 9-track EP opens with "Don't Know", a track reflective of one's perceptions of life, beliefs and shortcomings. Here, Paapa is okay not having everything figured out as society expects: "I am supposed to know everything by now/ But I don't know much at all…" Rather, he trusts God and interpolates beautifully in the end "…He's got the whole world in His hands."
Next, he allows "10,000 Stories" to follow the reflective tone set by the opening track though with a more lively instrumentation built around signature dancehall drums and heavy piano chords. Paapa shares the burden of many life experiences that have become nightmares yet he has resolved to be numb to them. There is danger here but intending to tell real life stories, one is alerted that this is the dark reality of many people.
Technical Difficulties Vol. 3 picks up its messaging on "Pedestal" and "Different" as with the infectious beats. "Pedestal" tells the story of the pressures hanging on idols and role models to live up to expectations. In the end, they are just humans and so we should be accommodating of their limitations and flaws. Paapa sings: "Oya take me off your pedestal…/You say that I am your idol/ And you look up to me/ But I don't want that title/It will never make me free/ Besides I am going to let you down/…" Likewise, the groovy "Different", featuring Trevor Williams, is a clarion call for humanity to embrace our differences as a people and let love lead: "…Though we see different/ We don't bleed different/ Though we are so different/ We are no different/..."
The EP brightens up its mood on consequent tracks – "Better" and "Fool's Speed". Paapa provides hope on the contemporary highlife influenced "Better" which a nicely adapted half-cycle melody of "Yaa Amponsah" has reconstructed on keys. Paapa advises troubled souls that they are not alone and that things will get better. However, on "Fool's Speed", jazzy elements are borrowed to bring to life the story of letting go, healing and trusting in God. Life can get heavy but you don't have to bear it all, "I will run like a fool/ I will chase you down/ Cos I've heard that you turn lost into found…"
"Technical Difficulties Volume 3" closes with "Tired", "The Fire" and "Sleep". Perhaps, the most relatable songs on the EP, they tell the story of 2020. Paapa cries out soulfully on "Tired" calling out for restoration from heaven. It's been a dauntingly long year full of uncertainties, pain and hurt. Humanity could do with some help. Next, gospel themed "The Fire" follows suit asking anyone cold and lonely to come around the Lord's provision of grace and hope as we await a new day. It is consolation for the weak and weary. The EP then ends on a grand note with "Sleep". Its classical opening is therapeutic while morphing into a hymn with subtle choral treatment underlying minimal traditional percussions. Paapa highlights: "So sleep/ Just lay here for the new sun/ To bring you strength when it comes/ It's okay to be broken/…He who never sleeps/ Will always keep you through the storm/So don't be scared…"
Paapa – "Tired"
The Critique
Perhaps, what Technical Difficulties lacks is the appeal to a wide audience. This may have been sacrificed to keep the project in its pure form – its messaging is relevant and resonates with humanity yet a niche art for collectors. To the listener, the entire project deserves to be carried on a commercial wing so it is celebrated more. Maybe, this critique is needed for Paapa to attempt exploring another spectrum of audience in his next project. Also, rather than build it all from the foundation to finish, it would be interesting to see how a select group of producers can offer a creative base for Paapa to experiment on and then collaborate with acts who can further help push the envelopes needed for the next steps on Paapa's music journey.
The Conclusion
Technical Difficulties underscores life and the essence of glitches. Life is not coded perfectly, errors are written into it thus mishaps are inevitable. However, the limitations of our humanity can be better managed if we admit where we fall short, lend a hand to support others and above all are empathetic towards each other. This is where the light exists at the end of the tunnel.
For Paapa, this would be a definitive project in his catalogue – one that boldly links purpose with his music career's next steps as much as his faith in the scheme of all that is happening around him. There is growth, a lot of it, though not readily rewarding in reception or digital stats as an artiste's ego would wish. The biggest win will be in the long term when it all comes together.
Paapa is writing and sending a cross- cultural message of hope to humanity. However, as to when many hear him out, the project will remain fresh and ever relevant. "Technical Difficulties" is a needed dive into human empathy in the end; an unplanned light in 2020.
Stream/Download:
Technical Difficulties Vol. 1: http://bit.ly/2xMLYda
Technical Difficulties Vol. 2: http://tinyurl.com/PaapaTDII
Technical Difficulties Vol. 3: https://orcd.co/paapamusictd3