Music
CULART Picks: 2023 Artistes To Watch
Article by: Jennifer Elorm
We are in the month of February, and many people are still recovering from December's excitement—the concerts, parties, and jams that filled the city. The year 2022 blessed us with lots of good music which we enjoyed, albeit the impact of the songs paled in comparison to previous years. With that said, let's gauge what the year 2023 have in store for us on the music front.
Ghana has a thriving music scene, no doubt and the country is home to many talented musicians, making it an important hub for African music. This year promises to be an exciting one for Ghanaian music, with a number of artists set to make a big impact- based on what they did and achieved last year. Here are the six artists we predict to reach their peak or advance the gains they chalked from last year.
BLACK SHERIF:
Currently the hottest music prospect from Ghana and undoubtedly the one leading the pack of the new generation artists, Black Sherif rose through the maze with his highlife singles (Money, Ankonam), his First Sermon, and Second Sermon series changed his career trajectory. From recording and releasing the remix of Second Sermon with Burna Boy, performing on some of the biggest stages in Ghana and abroad-his first ever sold-out show in London,
His debut album, ''The Villain I Never Was'' became one of the most streamed across all streaming platforms, a feat only a few artists can boast of, not to mention a new artist with a debut album. The album is currently the most streamed album on Boomplay (the album, has occupied the number one spot since October 2022). Blacko is the only Ghanaian artist to cross 300 Million streams on Boomplay. In December, 2022, Blacko staged and headlined his first ever, sold-out show, Musama Disco, in Ghana. Blacko's run is definitely one for the books.
Two months into 2023, he has already been billed to perform at some of the leading concerts in the world- AfroNation US, AfroNation Portugal, and Wireless Festival. He has garnered about 5 nominations for Sound City MVP Awards. Music-wise, we are expecting more collaborations from Black Sherif, both local and international, and maybe another chart-breaking single in the realm of Kwaku The Traveler. With BlackO, it can only get bigger and better, so we look forward to that. And, his album is still getting traction across all digital platforms. We expect more from him- no pressure.
GYAKIE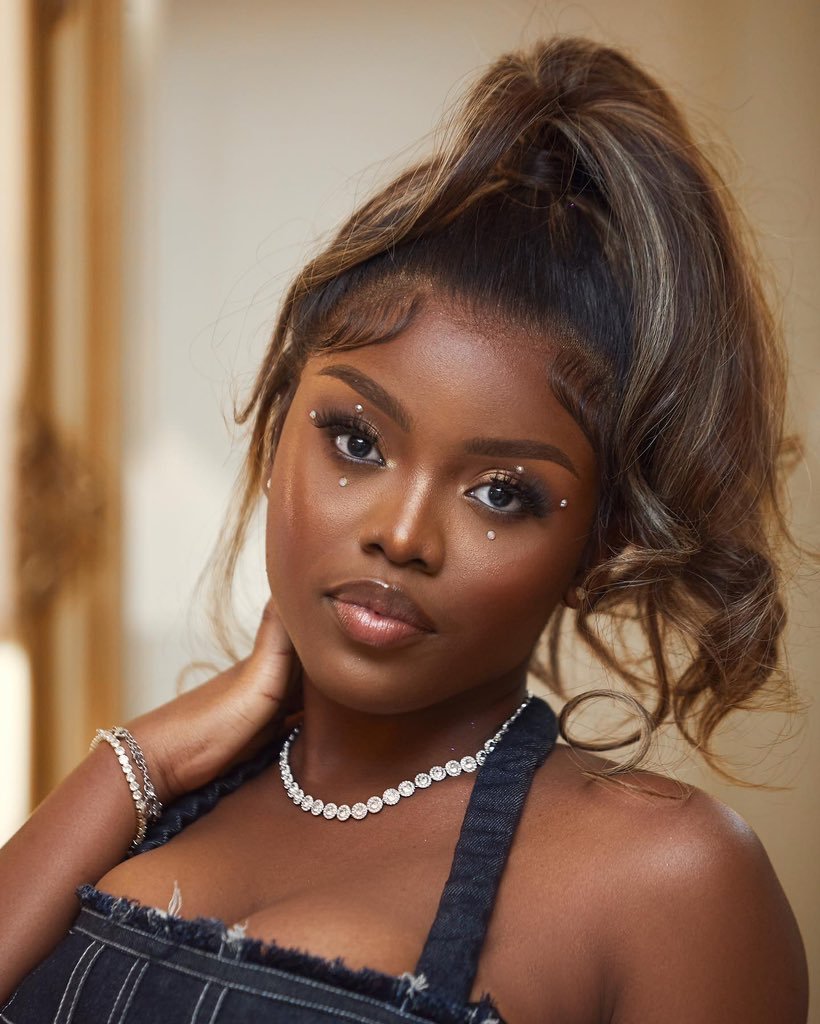 With her unique blend of Afrobeats, Fusion, and Highlife, Gyakie has stayed consistent with her releases, delivering hit after hit since breaking out some 3 years ago. She has undoubtedly become the dominant female artist from this side of the continent. Looking back at 2022, Gyakie delivered several collaborations, an EP ("My Diary) that featured Nigeria's Davido. She also performed at several events outside the country, including her first sold-out show in London, and was billed for almost every show in Ghana in December.
In 2023, all eyes will be on her to do bigger and better things. We are looking forward to seeing more projects from her—an EP, a couple of collaborations, and/or maybe an album. She is starting the year great with performances in Miami for AfroNation US, City Splash Festival in the UK, and AfroNation Portugal. She has received nomination for Sound City's MVP Awards for Best Female Artist. Fingers crossed as we look forward to what she has in store for us.
CAMIDOH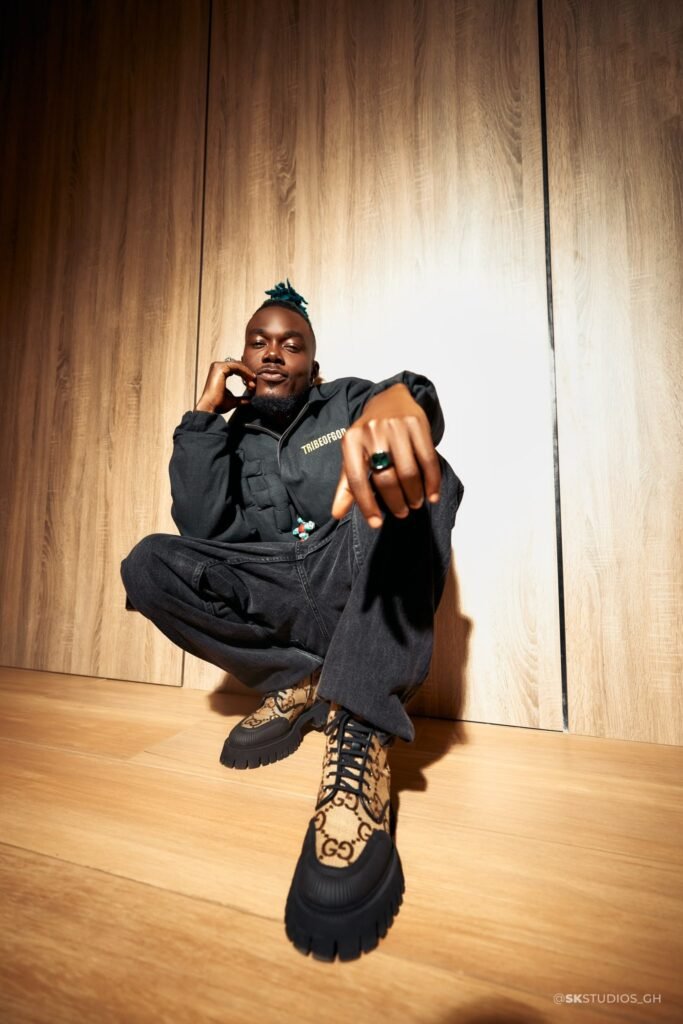 For many, their entry point into the world of Camidoh was after he dropped his ''Sugarcane''. But, for some music lovers, Camidoh registered on their radar after he released his hit single ''For My Lover" with Darko Vibes. Hearing that single in 2018 and seeing where Camidoh is today would not be a surprise to many. He had the talent to scale towards greater things.
It took a long time for others to catch up with it, but as destiny would have it, "Sugarcane" was the magic wand that paved the way for Camidoh's musical excellence to be revealed. As people caught the wave of the new song, Camidoh assembled the perfect people for the remix. I don't think any other crop of artists would have nailed the performance like Mayorkun, Darkoo, and King Promise did.
The question thus remains: What should we expect from Camidoh in 2023? The talented singer/songwriter is already up an running with a series of releases – ''Kaba'', ''Slow'', ''Like I Be''- crowing his efforts with a EP, "A Life Is Not Enough," released on the 19th of January, 2022. Judging by the goodwill Camidoh is enjoying, we would love to see some international collaborations, more local collaborations, and hopefully an album.
LASMID:
We woke up one day and everyone was singing and jamming to "Friday Night." People didn't even know whose song it was, but they just loved the vibes that accompanied the song. Since his run with ''Friday Night'', a song he released in 2021, his other single "Atele" is receiving great attention on the charts, likewise his latest single "Running", released towards the end of 2022. Lasmid had quite a good year in 2022, and now that he has been "accepted" into the scene, we can only hope for the best of things in 2023. We are anticipating more collaborations with other artists so as to tap into their fan bases and maybe some performances at home and abroad.
D JAY:
I think we can all count the number of people who did not get in on the "Balance It" wave, because it's only a few. It is worthy to note that D Jay started doing music in 2018, but a lot of people did not really know him until the release of his extremely successful ''Balance It''. You may be forgiven if you do not know the song. ''Balance It'' was not a mainstream radio hit song. The song was one of the best performing songs on digital platforms. The success of the hit single earned him a remix with Mr. Eazi, and the rest is history. 2023 is already looking good for D Jay. His first single of the year, "Morning Stress." is performing creditably well on DSPs. Music lovers will definitely expect more from him following the success of "Balance It," and we are hopeful that he will deliver and do more.
ASAKAA: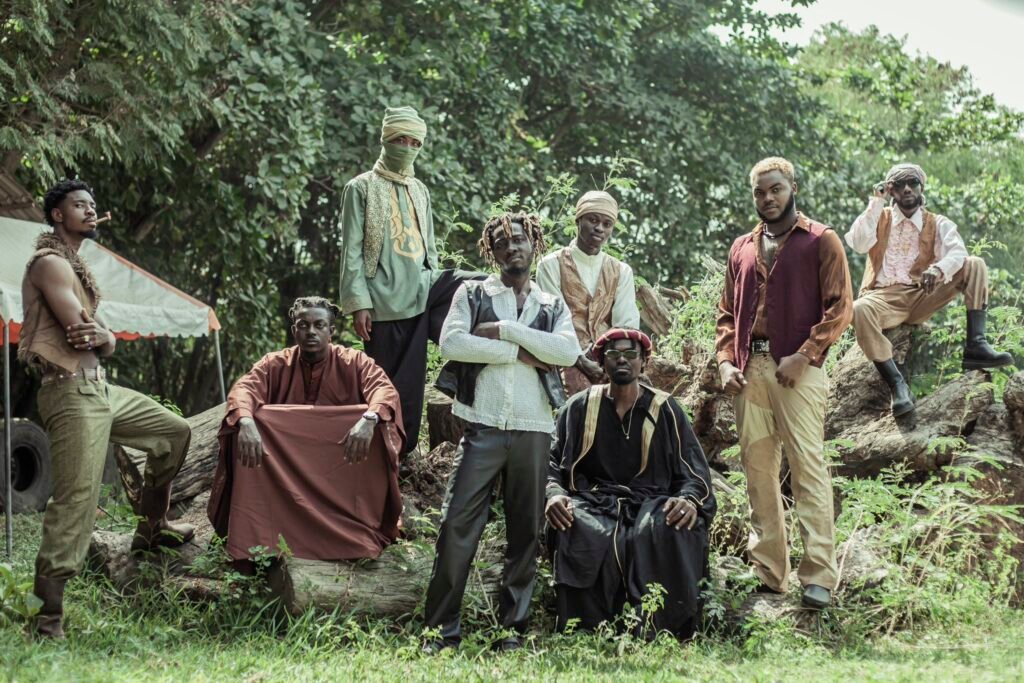 Whenever you are about to count them out, the Asakaa boys would pop up with a record that instantly reminds you of who they are. Not new to the music scene, these guys had the best run between 2020 and 2021 and early 2022. For some reason, however, the hype surrounding the Asakaa wave went a few decibels down, as did most of the artists.
The Asakaa group became more active in the latter half of 2022, led by Jay Bahd and their new recruits BeeztrapKOTM and Skyface SDW. Jay Bahd, Beeztrap KOTM and Skyface SDW currently have three chart-topping hit songs in ''Anadwo'',, ''Cinderella'' and "Obaa Hemaa" respectively. With Kwaku DMC and others in the Asakaa fold teasing new music, 2023 might just be a re-visitation to the late 2022/21 era where the collective dominated the scene. Hopefully, we get an album featuring the entire "gang" just to bring back the excitement that Asakaa music gave us during the pandemic.
These six artists are definitely the ones to look out for in 2023. With their unique sounds, music styles, grass root support and their own ambitions, we tip them to deepen the path they have carved from last year. Whether you're a fan of afrobeats, highlife, or hip-hop, these artists are sure to have something for everyone. With the hype surrounding them, we can only expect bigger things from them, so be sure to keep an eye out for them in 2023!
Jennifer Elorm (@_thejema) is a Music/Golden State Warriors &/Marvel Comic Universe Fanatic.