concert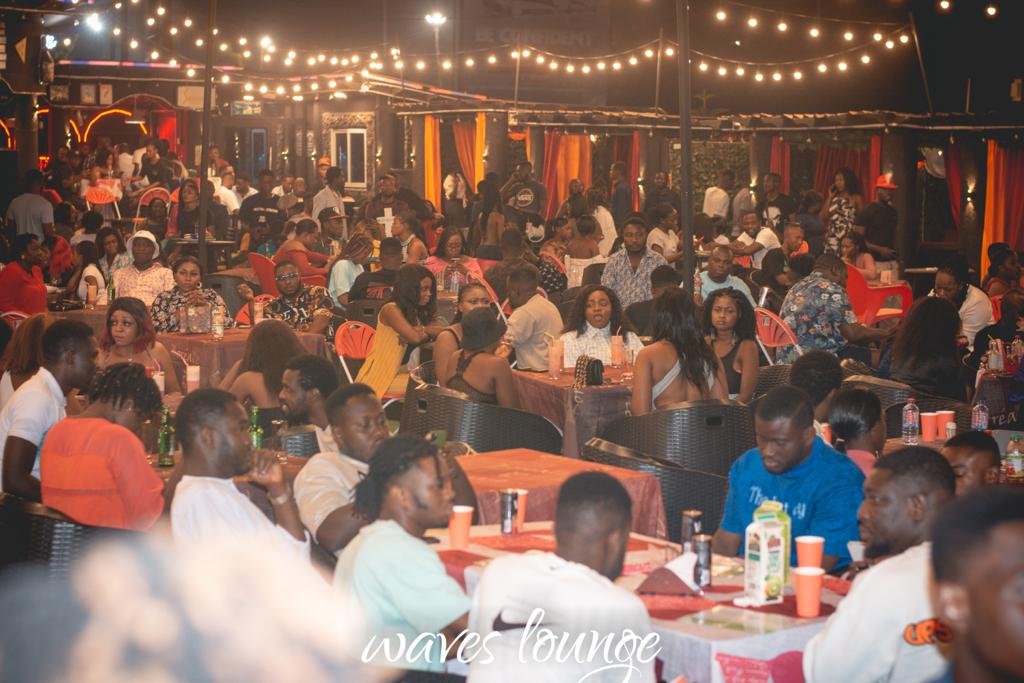 In The Chest Of A Frustrated Concert Goer
By: Nana Kojo Mula and Kwesi Allen
Before I begin rehashing the heart-wrenching experience of many concert goers, including myself, let me first ask: Did you attend any concerts last December? And what was your experience as an audience?

Well for me, I managed to sieve through the tall list of events. I have been to several shows and boy!! I had one of the best times of my life at Black Sherif's Mozama Disco; a dark twisted fantasy with Kwaku The Traveler. And, the icing on the cake was at Afrochella; the two-day music festival that showcased high-level performances from Shatta Wale, Asake and Burna Boy. I had a mesmerizing evening at Manifestivities with M.anifest and a host of others at the Bukom Boxing Arena (I want to attend again), and at Mr. Eazi's "Detty Rave" along with a few 'invite only' events. In short, there was never a dull moment for me.

However, for today, I would like to fill the shoes of the frustrated concert goer. For every product purchased and every service rendered, the most important aspect of a target market's experience of a business is feedback. After all, they say, Feedback is the breakfast of champions. But what happens when your services are continuously being booed by mostly those who patronize your services on social media?

Well perhaps, negative feedback isn't a bad thing if you are paying attention to this feedback as cues to improving your product. ''Detty Dezember'' has always been primed with many events, parties and concerts which run from dusk to sunrise. If you miss out on any of these ''big shows'', you could always catch the party train at FrontBack, Garage or Accra Nightlife's newest addition Waves Lounge in East Legon which I frequented, but somehow a lineup of amazing events turned into a bitter pill for most patrons.

If you are lucky to have a well-organized show from ticketing to performances, then you were truly blessed. That seemed not to be the experiences of most patrons of many Ghanaian events in 2022. Either the events started late beyond the advertised time, or the sound was poor, or the getting into the venue was poorly coordinated despite the overpriced tickets, or the performances from the billed artists were atrocious. While these went well for some concerts, it did leave a bitter taste in the mouth of fans and offered a glimpse into the general attitude of event organizers today and in the past.

Unfortunately, the elephant in the room cannot be overlooked when it comes to concerts going forward. The Global Citizen Concert (GCC) happening in Ghana will remain a reference point for many people for years to come. While it may sound redundant at some point, we cannot run away from the fact that for many, this was the peak of concerts in this country thus far. The title held by AfroNation some years ago was lost to Global Citizen Concert with both patrons and event's organizers attesting to the great work done by the organizers and show producers.

As exemplified by the conversations after the event, one would think organizers would have picked a few notes from the event. While some did, many seemed to have failed in implementing anything from GCC. While event organizers get away with producing sub-par shows, the big question remains: what is the impact of most sub-par shows on an already infantile live music industry amidst the high cost of living landscape?

From the Tidal raves happening mid-year through the thundering sounds from the biggest venues in Ghana in the peak December season, general sentiments like "they are done attending concerts in Ghana", "they don't rate us" "the disrespect is appalling'' keeps running through the lips of most frustrated concert goers. For many, these events and the poor treatment of attendees are seen as a money-grubbing venture for event organizers, artistes, and those within the value chain. One cannot even blame organizers for continuously producing sub-par shows because while we may complain, we will still troop to the next event hoping to be treated better but 'nah more pepper remains for us'. Just like Burna Boy says on Anybody "respect is reciprocal '.

Ideally, a simple business equation of, I pay for a service you are offering, and you give me exactly what I paid for results in a great relationship the next time you are offering another service. Sounds easy right? But it seems events organization in Ghana is still grappling with providing the barest minimum to their target markets. If it's not exorbitant ticket pricing and table packages, then it's about poor promotion, unprofessional crowd control, poor security arrangements, or artists either showing up late or not showing up at all, leaving attendees frustrated and upset.

The second embarrassment is with artists who come on stage and perform as if they have nothing to lose. Maybe if organizers respected fans enough and started dropping some of these acts, the shame will drive them to invest more in their output but alas, promoters, organizers and artists have little to no respect for the event attendees so they will continuously 'Ɔse dεn' their way through their performances. As a wise man once said, you cannot shame the shameless. I truly sympathize with all who go through this ordeal just to have a connection with their favorite on stage.

The live music industry in recent years has chalked some great gains, with Ghana becoming the hub of events and enjoyment. It would be almost an unpardonable blunder not to tap into the wealth of artists, fans, and music business executives that troop in every December to enjoy our renowned hospitality and a peaceful environment. Granted that the industry is still infantile and these setbacks are to be expected, a conscious decision to fix some of these flaws – from logistics, proper agreements, vendor acquisitions and brand partnerships would go a long way to breed a generation of strong live music performers. Stellar shows and memorable experiences at events should always be on the mind of show organizers.

Speaking from the point of view of a frustrated fan who doesn't know the behind-the-scenes shenanigans, they do not expect to get the short end of the stick. Fans only came for one thing: to have a good time while bonding with their favourites. Anything short of this will get painful strokes of "cancel culture". In all my life I have only seen culture in these parts show its power on only one occasion and I must say, it showed that fans do wield a lot of power. Although cancel culture did not take full effect, the immediate reaction and subsequent reception for the artists prove that in the not-so-distant future that might be our go-to solution to root out event organizers and artists that provide sub-par experiences at their events.
Follow Nana Kojo Mula (@NanaKojoMula) and Kwesi Allen (@N_diaye1) across all social platforms