Music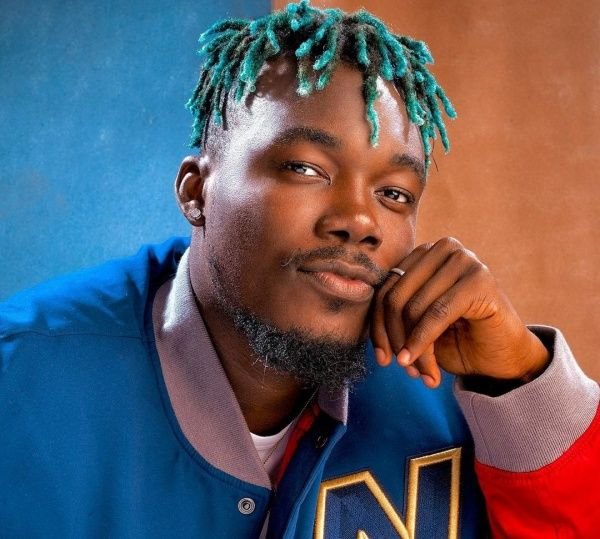 THE CUTS: Part 1 Vol. 1
THE CUTS is a weekly review of newly released songs and videos. The songs and videos covered are not genre or region-specific. Once we find it dope, it will be featured
CAMIDOH FT. STONEBWOY – BROWN SKIN GIRL (VIDEO)
Buzzing off his recently found prominence, afropop sensation Camidoh's star power within the Ghanaian and African music scene continues to shine. His recent BET nomination- 2023 BET Viewers Choice: Best New International Act is an attestation to his growth and recognition. Camidoh has released visuals for the lead single "Brown Skin Girl", off his recent album 'L.I.T.A' (Love Is The Answer)''. Featuring Stonebwoy, the song is a celebration of love. The video mirrors the theme with its colourful and eye candy visual aesthetics.
MR EAZI – CHOP TIME, NO FRIEND
Mr Eazi, the afropop stalwart is back to his roots; sonically speaking. His new single ''Chop Time, No Friend'' not only plays on a popular West African phrase but also mirrors the minimal and sparse throwback highlife sound that he, along with music producer Juls honed on tracks like Bankulize and Skin Tight- ultimately becoming the blueprint sound for afrobeats. On ''Chop Time, No friend'', Mr Eazi declares: ''if I dey chop my woman I no dey look another man face/… if I dey chop my mullar, I no dey look another man face'' before stating, in a resolute tone who he with regards to his status within the African music space is: ''anything I touch dey enter, I'm continental, sentimental, I'm monumental''.
The matter-of-fact lyrics, delivered in his signature languid tone is devoid arrogance often present in statements or comments made by high achievers. Here, Mr Eazi sounds blasé; almost dismissive. It sounds more like a ''you guys should know me by now''. With its laid-back tone, groovy tone punctured by an alluring horn section, one liner phrases or captions, and a fusion between Yoruba, pidgin English and a dose of lamba, Mr Eazi is not trying to reinvent the wheels. Rather, he is harking back to the sound that propelled him to the apex of afrobeats.
BLACK PROPHET: BLACK ANGEL
Ghanaian Reggae OG, Black prophet is back on the scene with a new single ''Black Angel'', the lead single from his upcoming album ''From Osu''. On the low tempo reggae song, the love-starved black prophet muses over his absent lover: ''I've been trudging and running and searching for you baby''. The quivering tender in his voice exposes his vulnerable side thus eliciting sympathy from the listener. Black Prophet is a household name in the Ghanaian reggae scene, and many would remember him for his feature on Kwaw Kese's song ''Let Me Do My Thing''.
CHIKE – EGO OYIBO
Since releasing his album ''Boo of the Booless', Chike's stock within the afropop market has been steadying rising with each release. The Nigerian crooner's musical style of fusing traditional highlife rhythms with contemporary afrobeats and a dash of urban R&B continues to, not only enrich his songs but tucks at the heart of his fans- both young and aged alike. ''Ego Oyibo'', his new love themed tune is a clear example. Here, Chike begs ''the queen of my kingdom'' to hurry back from her sojourn. He updates her on his role in the life of her parents while assuring her that ''nothing (women) can distract him from Lagos''. ''Ego Oyibo'' sounds like a movie soundtrack thanks partly to its timeless highlife composition and storyline.
FAARO – NKWA
A hip hop track by emerging artist, Faaaro touches on issues of life – greed, wickedness, death patience, love, betrayal, and brotherliness. Delivering his lyrics in Fante, Faaaro blends melodic rap flow with good punchy delivery to send his message across. ''Nkwa'', produced by Psyko, is the obvious standout track off his 4-track EP of the same title. Life has been a central theme for many artists to draw inspiration from, yet it never gets boring.
Faaro taps into the well life, sermonizing about its many phases as reflected by the chilling anecdotes in the opening verse- death of a close friend, sickness, poverty. He admonishes all to cherish life and not envy others stating- nobody can help you more than yourself and ''your friends will leave your side when you don't step up in life''. Though the lyrics are somber, the well spaced-out production gives it an uplifting vibe.
BENJIES – ON THE GO
Benjies sounds playful when delivering his raps, yet the message is forcefully. He is constantly on the go, stacking dough. He has disdain for those ''niggas capping''. Blending Fante and English to great effect, the Takoradi born rapper offers a glimpse into how he meanders through the daily hustle to make money. Produced by Elorm, the melodic hip hop record leans heavily on highlife production – from the bright brass band horns and the sparse drums. Benjies pays homage to the veteran highlife maverick, Gyedu-Blay Ambolley by interpolating a famous line from his ''(Me Y3) Abrantie'' classic song. ''On the Go''is a bop with an inspiring message.