Music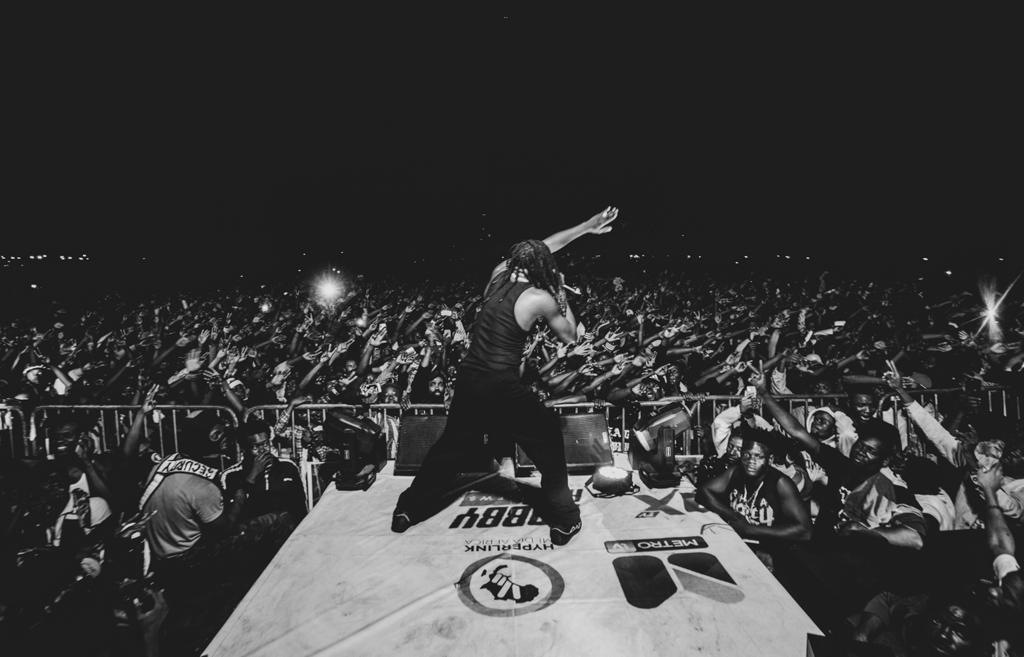 WHY ARE GHANAIAN ARTISTES UNABLE TO SELL BIG SHOWS OUTSIDE GHANA
One of the greatest things a lot of musicians hope for, is to sell out big shows outside of their home country. Aside from the usual award wins, millions of streams accumulated and having their music crossing borders-regionally and continentally, selling out big shows is a huge priority on everyone's to-do-list. That's why you hear some of these artistes speak of their desires to perform on such prestigious platforms like the Coachellas, Wireless Festivals and more.
The big question therefore is: is it even necessary for an artiste to be bothered about selling big shows outside of their home country? This is not even a rhetorical question. I honestly need answers because if you're able to sell out a big show in your country, I guess that should be enough, right? Well maybe not.
Let's look at it this way, an artiste puts out music across the major digital streaming platforms (DSPs), and after a month, the song accumulates thousands/millions of streams from across different parts of the world. The assumption is that, if people from different countries are listening to the song all the time, the artistes might as well give them a show. It sounds fair, right?
In time past (around the 80s and 90s), we had legendary artistes such as Osibisa, Daddy Lumba, Nana Acheampong, Gyedu Blay Ambolley, Ebo Taylor and more sell out big shows in the country while touring different parts of the world, mostly Europe, raising the flag of Ghana high. The conversation in recent times is very different and this has become a thing of concern for many musicians and their ever-boisterous fans.
In 2016, Sarkodie had his fair share of selling out a show outside Ghana, at the 2,700 capacity 02 – Indigo in the UK. A year before the Indigo-02 concert, he had, as he described ''sold out'' the legendary Apollo Theatre in the United States during his ''History in The Making'' tour. In 2018, Shatta Wale also sold out an event at the same Indigo 02 arena. Good times.
For the sake of the subject of this article and comparative argument, let's take the ball outside our beloved Ghana and head over to Nigeria, shall we? Nigerian artistes are doing it- tours, selling out big stages, performing alongside internationally renowned artistes on foreign stages with fans who actually know their lyrics word for word.
Wizkid, Davido, Burna Boy – sold out 02 arena shows. Kizz Daniel is currently on tour and is doing it big. Omah Lay, Rema, Joeboy. Fireboy DML and Asake are all preparing for their tours and we know they will sell out big time. In fact, it was such an episodic moment when Wizkid sold out his tour minutes after announcing the dates and venues. His fans in the UK were literally on their knees, begging for an extension of ticket sales.  A lot of Nigerian artistes are either organizing their own shows or performing at music events and festivals that attracts thousands of fans from all over the world, not just their Nigerian fans based in the diaspora. It's such a delight to watch. Let's also not forget the role that their labels play in securing such prominent gigs.
So, the big question is: What are they doing differently from our own Ghanaian artistes? Don't get me wrong, this summer, we've had Stonebwoy on the move across the world, performing at some big shows. Gyakie moved from London to Germany to New York and back to London playing at various events. Kelvyn Boy has been on tour as well, M.anifest is also getting busy on the tour rink. Same can be said about King Promise who is gearing up for his upcoming 5-Star tour. All these happenings are incredible and worth applauding. But, one important question worth enquiring is, why are we not hearing about it? Why are these tours or concerts that our artistes perform at or on are not amplified as that of our Nigerian fellows?
The usual pedestrian answer has always been, "oh Nigerians are everywhere; they like to support their artistes wherever they are" and many other plausible reasons, which I find very absurd because we have seen a lot of Nigerians perform to audiences who do not even understand a word of English or any of the native Nigerian phrases they use in their songs.
Let's also focus on artistes' managers and PR teams who are not doing their part of the work. If your artiste is outside the country performing, it is incumbent on you, as an artiste manager or publicist, to send out information (photos and videos) to media houses and bloggers for publications. Or, as part of the booking arrangement, request event organizers to include PR or promotion plans or services as part of the booking processes.
Though it may not quiet sound so necessary on the face value, it quiet does. Apart from informing your fans of what you are doing outside of the country, it is also a way to build your profile as an artiste, as well as your brand. In this climate where visibility is currency and social media insights are considered as a valuable metric, it is imperative to have a consistent flow of information on the positive things that matter, in this case touring and the conversations around it.
If anything at all, I think some, most of our Ghanaian artistes are very reluctant and quite unbothered. This, coupled with the 'fear of failure'- inability to sell out venues- is what, I believe, is holding a lot of Ghanaian artistes back. The few artistes who may consider sharing videos or pictures of their events are deterred by this fear and the possibility of internet trolls feasting on them.
How about we do it first and learn from both the failure and success? Or, could it also be the case that our artistes are comfortable with the heights they have attained in Ghana and the few fans streaming outside the country?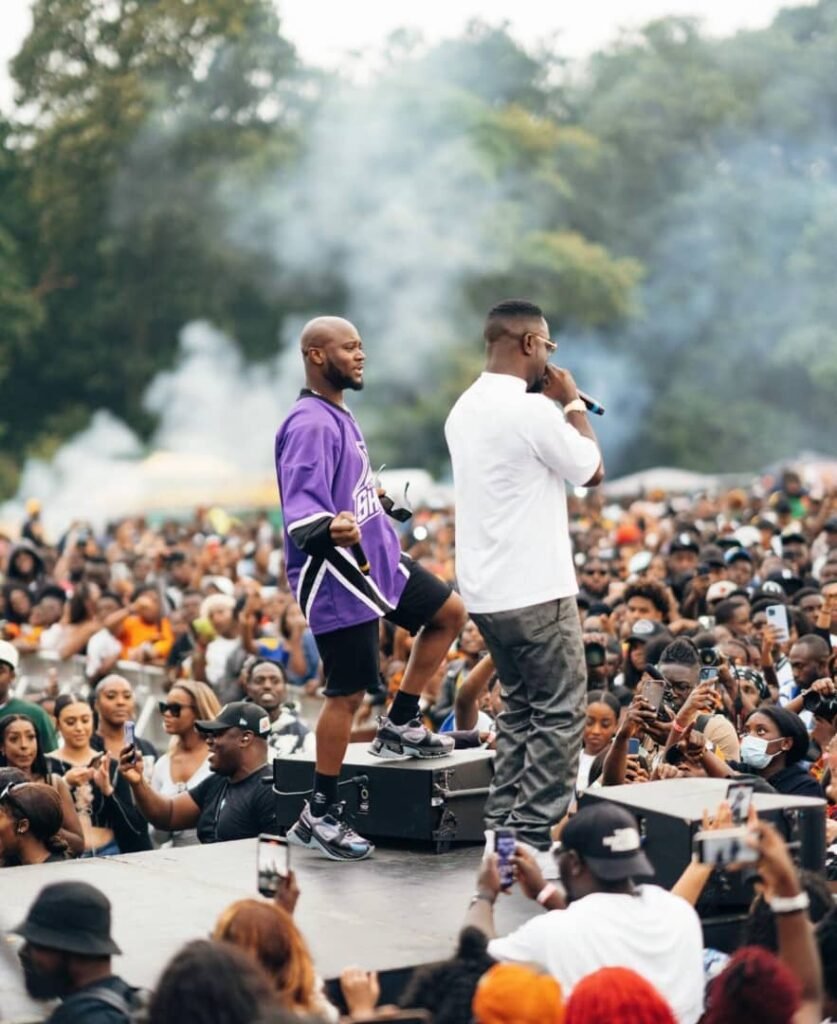 Another reason why I think some of our artistes are unable to sell-out shows outside of their country is because they are not deliberate in their approach at selling their music to a certain demographic. And, based on the insights – the performance of the songs outside of Ghana, they are not able to gauge the behaviour of the consumers. This means that the artiste(s) can not make an informed decision about touring those regions. Now, could it be that the people outside of Ghana don't know or enjoy the music being made by our Ghanaian artistes
Yes, we've had a number of viral songs breaking borders and making waves in other countries, but we can definitely do better. Focusing on editorial playlists on all DSPs and making sure there is a solid marketing and promotional plans (press photos, press releases, tours, social media engagement, etc) is one of the many ways to get the contents to a demographic beyond ones' home country or region. Again, artistes must know what type of music gets artistes on which concert or festival since each music festival has its own music requirements.
Selling out the Accra International Conference Centre and the Accra Sports Stadium is, unfortunately, where the bar is currently. It must be stated that the lack of bigger events has contributed to the making of these two events as the ''certified'' event grounds. And, as much as it hurts to admit, that is the truth and that is the bar every artiste seems to be aiming at while there's still a large number of artistes who are even yet to reach it.
The last time we had somewhat of a big show outside of Ghana was in July 2022 when Sarkodie & R2bees brought some of our artistes together for the 'It's About Time Concert' at New-York Palladium Times Square. Reports indicated it was a sold-out show with about 2,000 people in attendance and a lot of fans outside the auditorium.
The whole idea was really awesome and maybe, based on the response, R2Bees and Sarkodie could take the show across Europe to give their fans an experience. Hopefully, we can pull another one but at a bigger space with a better press focus from organizers.
Words By: Jennifer Elorm tweets at (@_thejema). She loves music, Marvel movies and Golden State Warriors
Edited By: Big Swaye