Music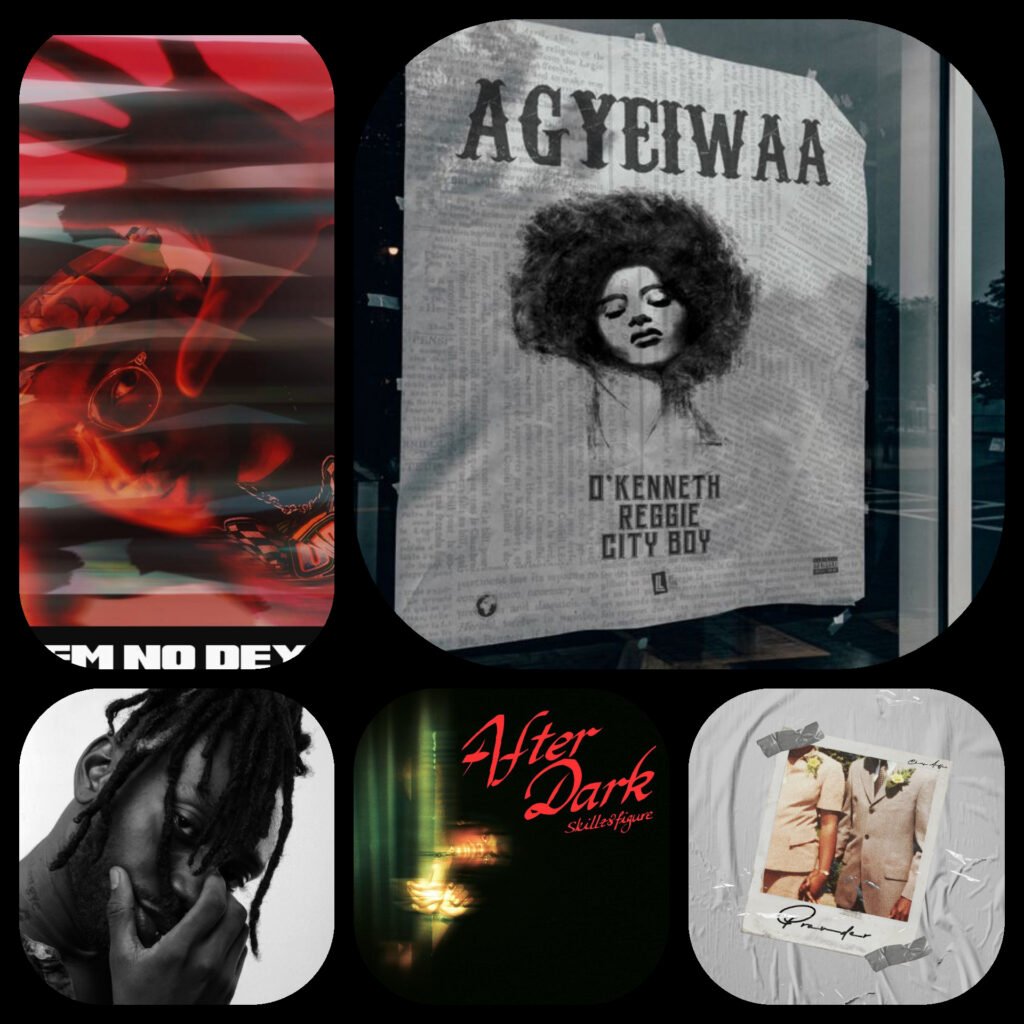 The CUTS: EP 07 Vol 1
THE CUTS is a weekly review of newly released songs and videos. The songs and videos covered are not genre or region-specific. Once we find it dope, we'll share our thoughts on it here.
BRYAN THE MENSAH: Problem No Dey Finish
"Problem No Dey Finish" is a phrase that encapsulates what makes life and living it a trip. No matter your status on the social ladder or how deep your pocket is, problems, like the air we breathe, never ends. It's ever-flowing in our respective lives as the waves of the sea. For some, problems, challenges is a test of one's resolve and resoluteness. Simply put, it separates the 'men from the boys'.
Rapper, BRYAN THE MENSAH borrows this popular phrase as the title of his new single. The hip hop, drill inspired record produced by his collaborator OKAI WAV is catchy, melodious and of course, contains lyrics that can be IG captions. "Amamfuo gu so di me ka aky3/Omo nso a omo nnhy3 synthe", which translates loosely as 'those who still owe me are wearing expensive sneakers". The flow that BRYAN THE MENSAH unlocks on this record is one I haven't heard him display. This is one of the songs that would catch on. It's already doing that.
O'KENNETH – AGYEIWAA
Finally, fans of O'Kenneth must be grinning knowing their clamour for his solo debut has been heeded. O'Kenneth, the Life Living artist known for his amazing verses and intros on songs was the only artist among the collective who was yet to drop a full solo work. "AGYEIWAA" is the answer to the question of "when?"
https://youtu.be/wfgythMd0wY
The magic of AGYEIWAA lies more on the catchy hook, melodic delivery and its "jama" feel. It's the kind of song that you catch yourself humming to upon hearing it. The atenteben at the beginning of the song carries this chill vibe that wet your eardrums while O'Kenneth's lazy, laid back hook grips you. This is surely a banger, OF COURSE!!
PAPPY KOJO – All Day All Night
Imagine being at a party and trying to shoot your shot at a girl. You mention your first name, drop your nickname and surname yet she claims she doesn't know you. Funny right? That's part of Kofi Kinaata's humor laden, descriptive verse on "All Day All Night". The song is from Pappy Kojo's debut album "Logos II", a 15-track full tape that swings between hip hop and afropop.
A song about having a good time (partying), "All Day All Night" also features fellow Sekondi-Takoradi artist Kofi Kinaata and the veteran Gyedu-Blay Ambolley, whose Simigwa raps offered the song a glowing ring. For fans of Pappy Kojo, "Logos II" is a welcomed release. "All Day All Night," as one of the leading records off the album is not out of place.
SKILLZ 8FIGURE – Self Love
"After Dark" is the name of the EP that Sierra Leonean rapper Skillz 8Figure released last week. The 8-track strong EP boasts features from Oxlade on the afropop record "Make Sense", Psycho YP on the full-blown rap tune "Like Dat". A couple of weeks ago, he had dropped the lead single "4Life" featuring Twitch 4Eva to create anticipation for "After Dark".
"Self Love", however, is the song that stood out for me on "After Dark". Theme-wise, the song is about love, with Skillz and Enam drawing parallels between the high love offers to that of weed. As Enam sings on the dancehall-inspired record with an unmistakable reggae bassline, "I got a friend inna Mary Jane/Gives me good feeling make I meditate" rounds up the message more clearly.
CHRIS ADJEI – Prouder
Hearing Chris Adjei sing is like experiencing a surreal moment. His tender, lithe voice evokes a feeling of vulnerability, as well as a balance between honesty and a desiring ache. "Prouder" is a song about the love someone has for another. Like, the affection a stan has for a hero. For Chris Adjei, his captivation was towards a lady, whom he loves to death.
https://soundcloud.app.goo.gl/fubAf
On this brimming, minimal RnB record produced by Kros Music, Chris laid forth his feelings with these confessional lyrics: "Can spend my life bragging about you" and "You'll always have me, never lose me.. I've never been prouder of you". Listening to this record and his early tune "Love Sick", you realize one thing: Chris and Kros make beautiful music.