Music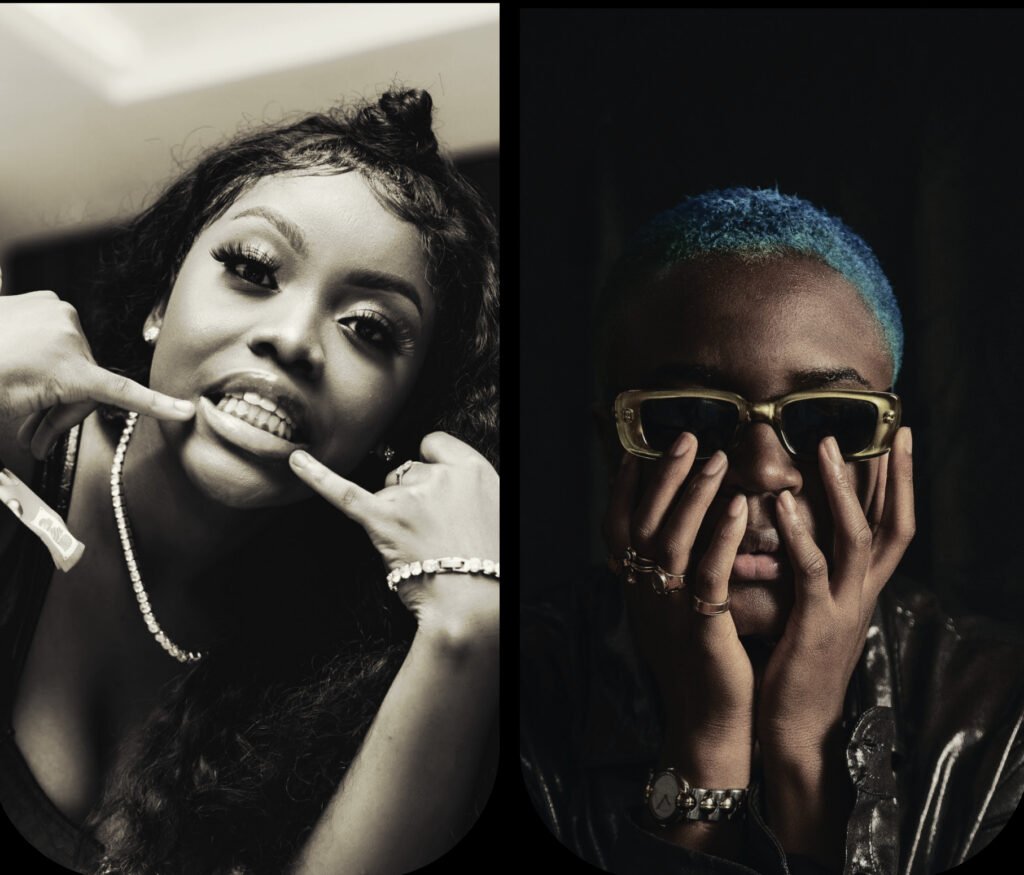 Gyakie And Amaarae: Leading Lights of GH Music in 2021
You know how everyone loves to say Ghanaians are the cousins of Nigerians or something about being siblings? Well for some time now, we have become the very jealous siblings. Happy, but looking on in envy as Naija artistes pull the "Naija to the World" agenda effortlessly.
Not to discredit what any Ghanaian artiste is doing sporadically, but you know exactly what I mean. The bad news is, it can be heartbreaking for the over expectant fans but the good news is, all isn't lost. Between last year and this year, The 'Ghana music to the world' agenda has been fronted by two talented female artistes aside the very boisterous Kumericans: Gyakie and Amaarae.
Personally, I find it very satisfying that they both perform two different genres and are practically steadily moving up in their respective spaces. There's a lesson here about being consistent with what you do and the sky being big enough for everyone. But, we'd talk about that later.
Gyakie has been what I describe as ''Ghana's sweetheart'' ever since she made her debut in the industry. Her unique voice gained people's attention effortlessly and each time, she released a song, the reception was nothing but positive. Gyakie had something special, and she kept her consistency up, gradually growing her fan base to becoming what it is now.
Last year she dropped her debut EP, ''SEED'', a 5- track project that presents Gyakie as a versatile artiste. It's almost like her introductory essay. Everything, from revealing her dad to be the legendary Nana Acheampong through her cover art, to playing around with different styles on her EP just because she can. ''SEED'' is a statement of what she's capable of doing.
Like most projects, one song stood out on the SEED EP, thus becoming a stepping stone to a myriad of successful milestones: 'Forever', is a simple afrobeats number which had Gyakie singing about the yearning for the love of her life.
The song first went viral on Triller months after the release of the EP and before we knew it, Gyakie had "blown" in Nigeria, as the song was making a "second debut" in Ghana. On Apple Music, she became one of the few Ghanaian artistes to break into the Naija Apple Music Playlist's Top 5.
'Forever' was trending simultaneously in the Ghana and Nigeria Apple Music playlists. It also climbed the Billboard's Top Triller chart placing 11th. The song was popping up on charts everywhere including the Top 200 Most Shazamed Songs in the world, and to date, the new love anthem has amassed well over 10 million streams across all digital streaming platforms (DSPs).
The Gyakie train seems unstoppable now and her very able label, Flip The Music, founded by Emmanuel "Mirror" Sedo seems to be making all the right moves. The success of the song opened new doors for the young singer including a deal with Sony Music, West Africa a couple of months ago.
The success of the single and the influence of Sony music led to the young singer following her analytics went to Nigeria to promote the song and returned with a remix to 'Forever' featuring Nigeria's Omah Lay. A brilliant move considering the fact that Nigeria played a substantial role in the blowing up of her song. She went on a radio tour, and pictures prove she's met a lot of influential names in Nigeria that should amount to something in the near future, hopefully.
The 'Forever' remix is already topping charts not only in Ghana and Nigeria. It is making good numbers two-weeks after its release. She announced that her label had signed an agreement with RCA UK, a flagship recording label under Sony Music Entertainment days after the release of the 'Forever' remix. The future is promising for Gyakie, and the only way is up from here if she and her team play their cards right.
Right there on the frontlines with Gyakie is Amaarae, one of the most uniquely talented and hottest artistes currently. For Amaarae, the gloominess of the pandemic hitting did not stop her shine. If anything, I am pretty certain a lot of artistes learned a thing or two from how she managed to perform what everyone thought was a near impossibility: successfully promoting her music in the middle of a pandemic despite all the fears of low streams and no outdoor performances.
Maybe it's the fact that Amaarae's soundscape was so colourful and expansive or because she did a brave thing and told a different story other than what everyone's used to hearing from African musicians or her partnership deal with Platoon was the magic stroke she needed to reach an audience across the corners of the world.
Amaarae's debut album, 'The Angel You Don't Know' (TAYDK) was destined for greatness from the time she dropped the first single, "Like It" months before the release of the project in November 2020.
The unique and accommodating sounds on the album; a fusion of different sounds from afrobeats to pop to hip-hop, rock and more, appealed to a globally audience, resulting in Amaarae's coverage in some very highly respected publications like The New York Times, Pitchfork, Essence Magazine, Billboard, Vogue, the Fader, Complex and more, all producing honest reviews and interviews on TAYDK and with Amaarae.
Many of these publications and fans described her album as refreshing. The album also popped up in several Top Albums of the year lists. Amaarae's earlier profile within the Nigerian alte scene – her collaborative work with fellow acts like Santi, Show Dem Camp – made it easier for her album to earn some prominence within Nigeria. Interestingly- though funny- there are Nigerians who think Amaarae is a Nigerian.
In addition to the massive media presence, Amaarae snagged a number of virtual performances on major international platforms like Burberry's BSeries show, Billboard's Live At Home show and the famed COLORS before and after the release of her album.
Amaarae's reach expanded over the months and her visibility grew, earning her even more fans including Bella Hadid, the American supermodel who has not just posted about Amaarae's music once, but twice.
The intriguing singer and performer has gone on to be nominated in MTV's Africa Music Awards for 'Best Alternative' artiste and in February was announced as the BET Amplified International Artiste of the month. Her milestones keep growing, and it's boldly evident that she's doing something right! If you care to know, tickets for her UK concerts sold out a couple of days after it was announced.
Gyakie and Amaarae seem to have or developing the quality of engaging and connecting with fans both at home and abroad with the former wasting no time in releasing a remix with Omah Lay to appeal to her growing Naija fan base. The latter, being more interactive on social media and including fans in her music video for "SAD GIRLZ LUV MONEY".
Consistency, a solid functional team and focus have proven anything is possible. The fact that they are emerging artistes doing things a bit differently from the mainstream side of Ghanaian music makes all their successes extremely impressive and worth observing. I cannot wait to see these two and more represent Ghana globally in a way we have never seen before.
It's only right I end this piece with "Yassss girls!!" because Gyakie and Amaarae? Absolute badasses.
This article is by Margaret "Meg" Sagoe, a music lover, writer, content creator and part time weirdo.