Music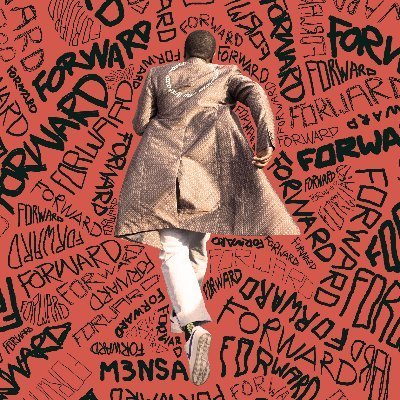 Watch M3NSA's Latest Video For "Forward"
M3NSA continues to use his music to motivate and inspire. Despite the gloom that hovers around us, especially the ones within the adulting bracket, M3NSA's lyrics, like the words of a sage, flows with a certain verve: one that rings of "there is still hope. Don't despair".
Weeks after his crowdfunding campaign on Kickstarter to complete his album, M3NSA has released the first single off his upcoming project. "Forward", the latest single, exudes the qualities that continue to define M3NSA's music. The song is definite in its message, spotless in production and visually engaging – he blends abstract style with a documentary format.
"At the core of "Forward" is the importance of finding ourselves, staying comfortable with our identity and forging ahead in pursuit of our dreams despite the strings of challenges that stymie our march towards greatness.
The video for "Forward" is shot as quasi-documentary with the camera following M3NSA as he shows us the sights, sounds and everyday nuances of his beloved Dansoman neighbourhood. The excursion begins from his compound where he is seen texting someone on a flip phone. Nostalgic.
From a guy rubbing the back of a snail in a trotro, thus revealing its full length (a metaphor for pushing beyond our limits), the play on the song title "Four Words" (street typist & poster on the wall), a visit to Datus International School, his former school where the effect of bad education on students (unemployment) is clearly demonstrated.
The video had some humorous scenes like the man (played by Ofoli Kwei) whose briefcase accidentally opens by the roadside, revealing nicely folded paper, giving the refrain "don't package and see" its meaning. There's also a "bad tool for right sport" moment where M3NSA witnesses a man hitting a football with a golf club.
The highlight of the video comes towards the end. M3NSA stands in front of a painting; a crossroad with two paths. A crucial decision point where one has to live with the consequences of their choices. "Forward", the song offers you inspiration. The video, on the other hand, offers a visual representation of life and its consequences, stemming from individual choices or the conditions dictated by the environment. M3NSA folding the paper used to wrap his roasted plantain rather than throw it away like many do might be a nod to the "don't litter" campaign.