poetry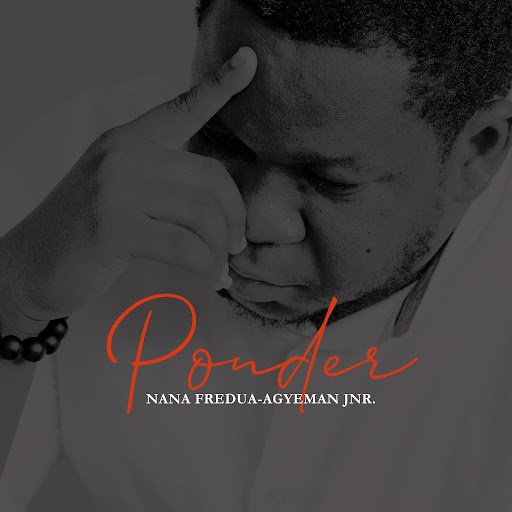 Spoken Word Artist, Nana Fredua-Agyeman Jnr's Album "Ponder'" For Grammy Consideration
'Ponder', a Spoken Word Poetry Album by award-winning Ghanaian Poet/Spoken Word Artist, Nana Fredua-Agyeman Jnr. is currently being considered for shortlisting by the Recording Academy Board. This means the album has the potential of being nominated for the Spoken Word Poetry Album category at next year's GRAMMY Awards ceremony.
The album was released independently on the 1st of December, 2021 on all major streaming platforms except Audiomack on 1st March, 2022. The album has already received critical acclaim by stakeholders and poetry lovers. 'Where I Come From', a track from the album was adjudged the first (1st) prize winner in the Spoken Word category at the Ghana Association of Writers Literary Awards in December, 2021.
The Best Spoken Word Album of the Year category has been awarded since 1959. The category included audio books, storytelling, comedy, amongst other oratory artforms. However, after the poetry community made a strong case for the separation of Spoken Word Poetry from the others, it was achieved this year.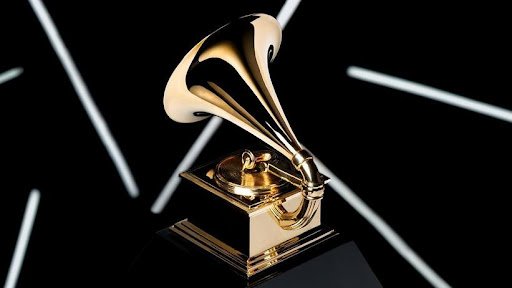 When asked about his reaction to the development and announcement of the Best Spoken Word Poetry Album GRAMMY category, J. Ivy said, "In the past 20 years, …As the Recording Academy, I understood wanting to award audio books, but I also knew that we could no longer compare apples and oranges. I'm a huge fan of audio books, but as a poet who has been performing for almost 30 years, I can tell you with confidence that the two are not the same thing. Not wanting to see this continue, not wanting the frustration to keep piling on to the poetry community, with the help of some of the brightest minds in music, I wrote a proposal asking that the Recording Academy split the category and redefine the definition of spoken word poetry so that the poets could finally have our own place at the GRAMMYs".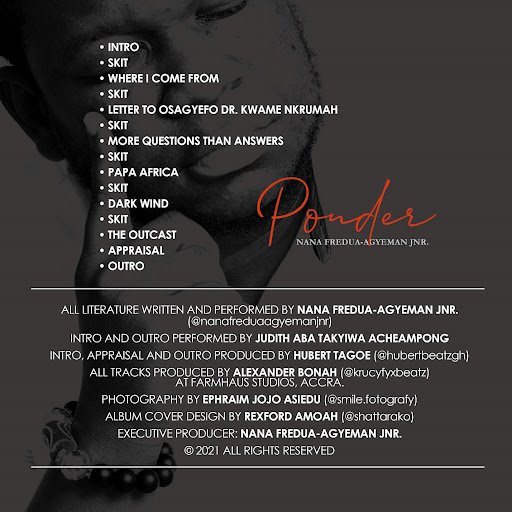 'Ponder' was submitted for entry on 23rd August, 2022 and a receipt of submission to the Academy was acknowledged on 7th September, 2022. The entry to the Grammy Awards was done by James Ivy Richardson III popularly known as J. Ivy, a Grammy-award winning Spoken Word Artist and member of the Recording Academy. He won his first GRAMMY's in 2005 for his compelling performance on 'Never Let Me Down' by Kanye West which also featured Jay-Z when the 'College Dropout' album won Best Rap Album.
Below is a congratulatory message from Recording Academy member, J. Ivy wrote to Nana Fredua-Agyeman Jnr.
Congratulations on being a part of the first inaugural submissions for the GRAMMY's Best Spoken Word Poetry Album category! After our efforts over the past 6 years we were able to solidify a place for Spoken Word Poets during "The Greatest Night in Music." With this new change the Recording Academy has seen Poets from around the world submitting their projects for a chance to bring home the GRAMMY. This is a very historic moment in Poetry, Music, and Culture. And you should be very proud of yourself for being a part of this movement. Your contribution will continue to push our beloved artform and the culture forward. With that said, it's important that we continue to make projects, get them out into the marketplace, and submit them year after year. Also, please share the details of this movement with Poets and Spoken Word Artists in your network. As the first Poet to hold both a Chapter President's and National Trustee's seat in the history of the Recording Academy/GRAMMYs, it was an honor to submit your work. Our art form is so powerful, and no, it doesn't need validation, but it deserves all the acknowledgment, love, and light it can get. Again, congratulations on your album and for helping to make this cause a reality. Let's continue to shine together. Much Love, J. Ivy , Poet – Recording Academy Trustee (Chicago/Midwest Chapter)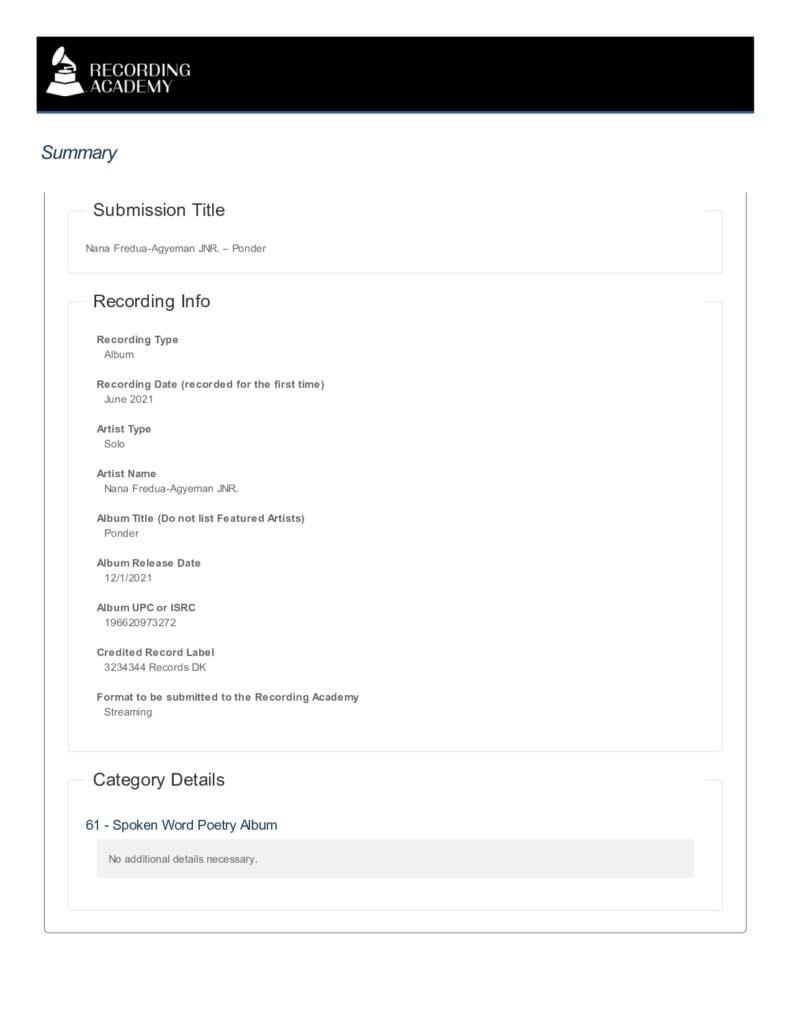 Note: If your album was released after August 31st, be sure to send over links for any projects that were released by September 30, 2022 or your submission will be disqualified. Attached you will find a summary for your submission.
The Recording Academy has released its key dates and deadlines ahead of the 2023 GRAMMYs, nominations will be announced on Tuesday, 15th November, 2022 and the main event will air live on Sunday, 5th February, 2023 from Los Angeles.