Reviews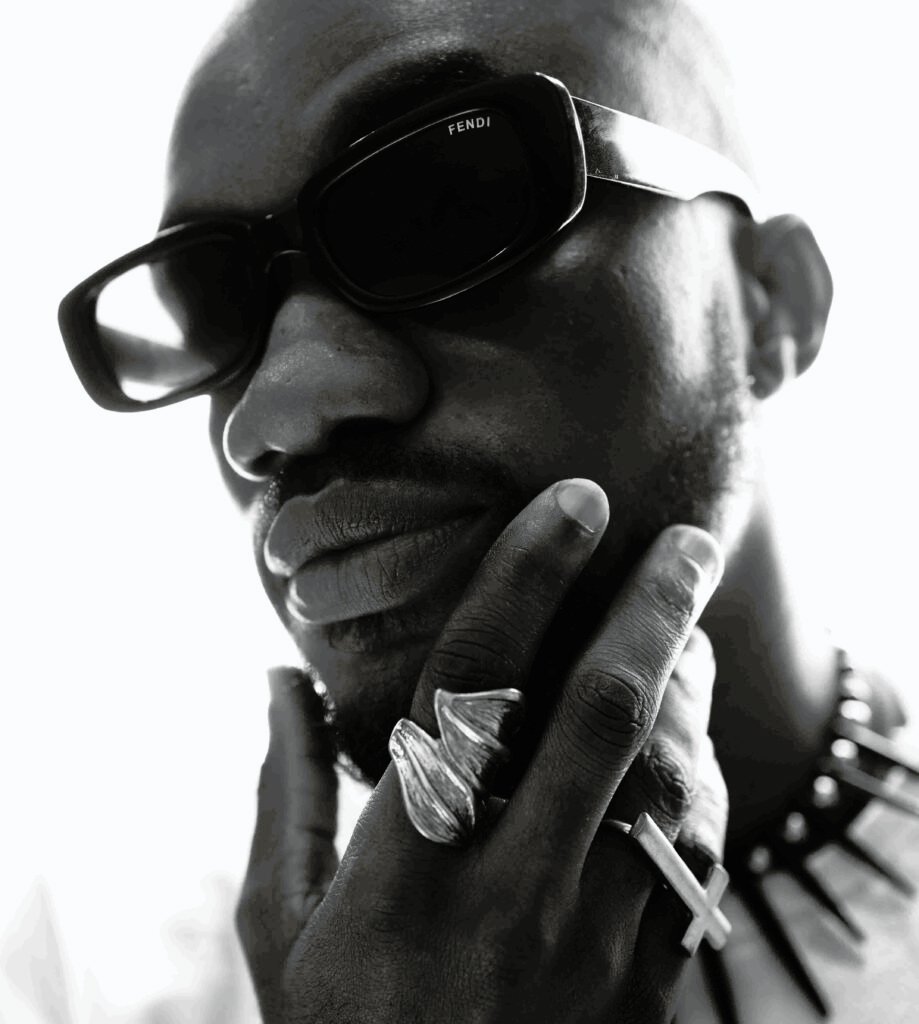 Album Review: "ALPHA" By Mr Drew
On his debut album, Mr. Drew chose safety over audacity; pop aesthetics over complexities with a handful of songs to keep his name afloat.
In 2019 when Mr. Drew, Krymi, and Sarkodie released the Kaywa produced record "Dw3", I was among the skeptics who wondered if Mr. Drew would last on the scene. My thought was pinned on two reasons: that, Mr. Drew was not the most talented act on the Highly Spiritual label; and that, crossing over from a dancer to a musician seemed like joining the "artist" bandwagon because it's the coolest thing to do.
Remember, before "Dw3" hit the airwaves and the streets, Krymi was having a moment off his love-themed single "Dede". But, boy was I wrong. Two years on, Mr. Drew is not only the face of his label but one of the most visible and noticeable names on the Ghanaian music scene.
For anyone who has paid attention to Mr. Drew's journey as an artist from 2018, following the release of "Gimme Love" would agree that the success and visibility he is chalking has not been accidental. The attention he is courting is down to his determination and hunger for success. Drive and desire are the steam that often power people who are willing and ready to take the long and rugged road towards their desired destinations. Mr. Drew seems to have these built in him.
In a casual conversation with a friend a couple of weeks ago, Mr. Drew's name came up. As the discussion progressed, this friend who, unbeknownst to me is an acquaintance of Mr. Drew confirmed my initial thoughts: that Mr. Drew came into the music scene not to be a footnote but a household name, locally and globally. And, this mindset is what he keeps exhibiting through song releases, performances, and features or whenever an opportunity had presented itself.
Being a showman in the music industry is not an easy task. That's why legendary acts like Michael Jackson and Beyonce, as well as Chris Brown and Usher are heralded for their ability to perform -dance and sing- at the same time whiles on stage. Mr. Drew gave us a glimpse of this when he performed on the 2021 VGMA stage. Winning both the VGMA "New Artist" and the Boomplay sponsored "Break Through Artist" at the 3Music Awards in the same year attested to his prowess as an artist.
At a time that he was flapping his young musical wings, Mr. Drew was caught up in a copyright situation following the release of "Eat", a cover of "Love Rhythm" originally performed by the American/Nigerian Rotimi. "Eat" featuring Stonebwoy could have hastened Mr. Drew's upward progress considering songs like "Later" and "Let Me Know" were enjoying airplay. "Eat" was also receiving heavy traction on radio and online before Mr. Drew and his label pulled the song offline.
The backlash obviously slowed him down but never broke him. As the saying goes, every mistake has an inherent lesson and Mr. Drew took that into cognizance. "This Year", "Mood" and "Pains" would confirm his mental strength and musical range as an artist with a knack for making pop records.
This was attested on his debut album "ALPHA", released on September 10, 2021. Made up of 12 tracks, Mr. Drew did not deviate from the Afropop aesthetics and his favourite themes of love and party. It is a commendable act; an act of bravery on his part to not place any of his previous singles especially "Mood" on this album to drive sales or streams as is usually the case. Rather, he chose to fill the album with new records like the quintessential Afropop number, "Shuperu" featuring KiDi, released exactly a week ahead of the album as the first single.
"ALPHA" scores high on the quality of production handled by some of the best Afropop producers around. The mixing and mastering handled by the veteran engineer and Highly Spiritual Music head Kaywa, is as translucent as you would hear it. It's like watching all the sonic elements playing out through a glass object.
There was a fine balance between features and Mr. Drew standing on his own on this album. Placing Victor AD and Seyi Shay on the album was a strategic one- to win the Nigerian audience. Adding KiDi and Kelvyn Boy as featured guests was aimed at adding extra spine to the album in terms of its pop appeal while attempting to recreate or reimagine earlier nostalgic feelings.
The album's saxophone heralding opener, "One By One" is an Afro-gospel-styled record minus the usual contemporary gospel entrapping. It leaned more towards inspirational than 'sermonization' in its message- a bait that would appeal to both his religious and non-religious fans. Featuring Victor AD was not only an attempt to prick some Nigerian ears but also add a voice or name whose major break came off a song about hopefulness and successful.
Victor AD adopted the same cadence as heard on his widely known song "Wetin We Gain" thus echoing a certain familiarity in the listener's ear. Words like "I'm counting my blessing one by one" and "Don't touch it/Just leave it" used as a hook and a bridge respectively are endearing, memorable, and easy to sing along thus making "One By One" a potential breakout off the album.
"Falaa" is a mid-tempo, minimalistic love record with a "taken for a fool" story arc nestled within an Afro-Caribbean rhythm courtesy of producer Samsney. A craving for love dominates the Bodybeatz produced, Seyi Shay featured "Some More". Vocally, you could note the tonal variations when their vocals intersected over the simple Afropop beat. Hearing Seyi Shay sing out Twi phrases (awɔ di me) without an accent was impressive.
A couple of months ago when a video of a young lady who mistook veteran highlife singer/songwriter Kwabena Kwabena as Mr. Drew surfaced online, I mentioned to a friend the need for these two artists to make a song. "He's on Mr. Drew's album" was the answer I received. "Fo" (Cry) is the song on which these two artists shared a spot. The song is intense, lively, and rhythmically compelling thanks to the coastal highlife sound or Jama that surrounds the music. You can strip the vocals off and the beat produced by DaBeatgod would still bang.
If the MOG Beatz produced "Shuperu" was the appetizer, "Fo" (Cry) is the main dish on "ALPHA".
Whereas the Afropop sounding records gave fissures of interest, the Afro Caribbean records like "Party" and "Filomina" did not offer the same thrills. Perhaps, it could be due to how the songs were sequenced- sandwiched between Afropop songs with high BPMs than these Afro- Caribbean records. Also, these records – "Party" and "Filomina" harken back to Mr. Drew trying to replicate the template of "Mood".
"Zombie" was made to ignite your dancing gifts. "Letter", featuring Raybekah, flirted with the Amapiano sound whiles on "YaaYaa", he curved back to the mid-tempo Ghanaian Afropop sound. The penultimate song, "Somebody's Bae", has Mr. Drew vowing to "make you my lady" despite this love interest belonging to someone else.
"ALPHA" is an album crafted to suit the template of pop music where attention is paid to production and melody. Lyrically, the album would be considered underwhelming compared to works by some of his peers or his previous works. Clearly, his other singles like "Later", "Let Me Know" and "This Year" were better records – in terms of shelf life- than some of the songs on this album.
On "ALPHA", Mr. Drew chose safety over audacity; pop aesthetics over complexities with a handful of songs to keep his name afloat. In today's Afropop climate, you don't necessarily need too many good records to pull through. Mr. Drew has at least four potential songs to work with, and he knows the mechanisms to activate them.
Written by: @swayekidd