Music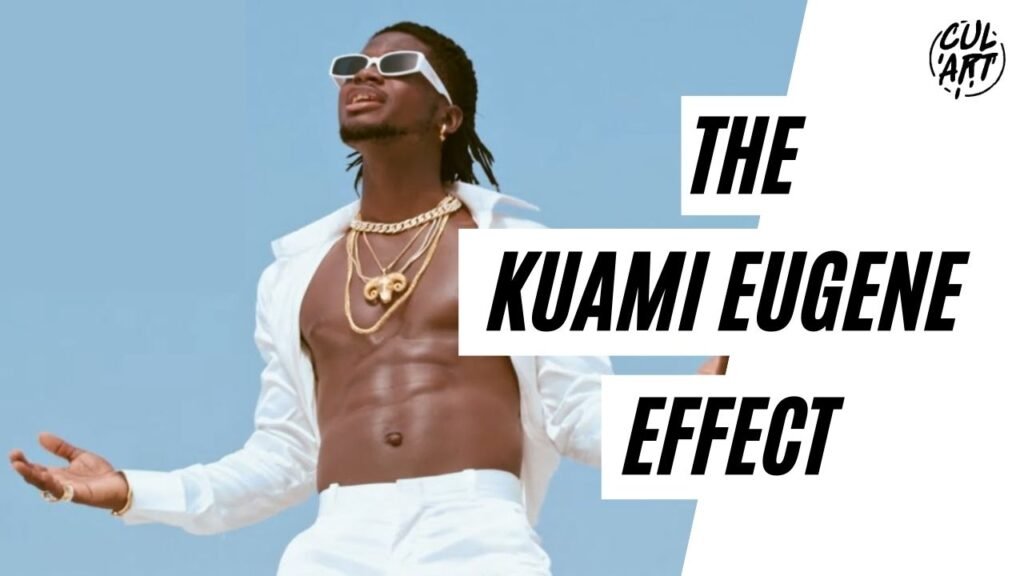 Kuami Eugene's Midas Touch
Does every song Kuami Eugene touch actually turn to Gold? This might be true, or might just be some sort of streak that entices music.. Guru's.
But, regardless, Kuami Eugene's rise to fame has been a fascinating one to watch. His solidifying moment was him being crowned as the Artiste of the Year at the 2020 VGMA's.
Since then, Kuami has been moving in our industry with prowess similar to the Drake effect.
For those who aren't familiar; the drake effect refers to how a verse from Drake turns a song into a golden global hit. – Exactly like a Midas touch
But, what do you know about the Kuami Eugene effect?
Over the past years, it's been quite evident that the Lynx entertainment artist also possesses such prowess of making hit songs when featured.
Thus, THE KUAMI EUGENE EFFECT!
Eugene Kwame Marfo, popularly known as Kwami Eugene, definitely knows how to make hit records either as a solo artist or as a featured artist. His songs have dominated radio and the streets across the country for years.
The artist has also won multiple awards since he entered the music fray some five years ago, after placing third on MTN hitmaker competition.
Aside singing, Kuami Eugene is also known for his productions and songwriting skills. Seeing him perform on stage is nothing short of entertaining. Feature him on a record and you are guaranteed a spike in streaming numbers.
Undoubtedly, the rockstar is a bankable artist. So, here are 12 hit songs where the Kuami Eugene Effect was in full effect: