Music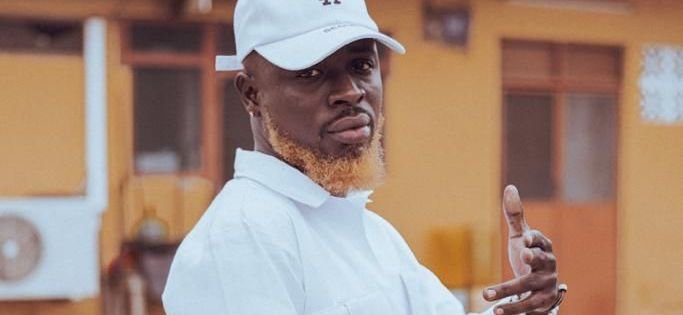 Kwame Yogot Takes Steps at Being the 'New King'
Racking up an impressive discography doesn't happen in a year or two. It often takes a good number of years to build the desired artistry and solidify one's craft, including harnessing a formidable fan base. But since there's no exact formula or approach to getting to the top, especially within this current, unpredictable environment, it can take a shorter time for some artists to be knighted and an entire journey for some.
After being an upcoming artist for about a decade, it took grit and perseverance for Kwame Yogot (born Kenneth Kyeremanteng) to make an indelible impression on the music industry. This comes even after working with popular artists such as the late Castro The Destroyer on 3k)uyie in 2010, Kwame Yogot kept his spirit of perseverance alive, hoping to crack the industry and achieve his goal as one of the top names on the artist honour role.
The persistence paid off in February 2021 when his single "Biibi Besi'' became one of the country's biggest records. Featuring Kuami Eugene, the success of the drill influenced "Biibi Besi" was down to its aspiration lyrics, catchy beat, and the entertaining performances of both Yogot and Kuami Eugene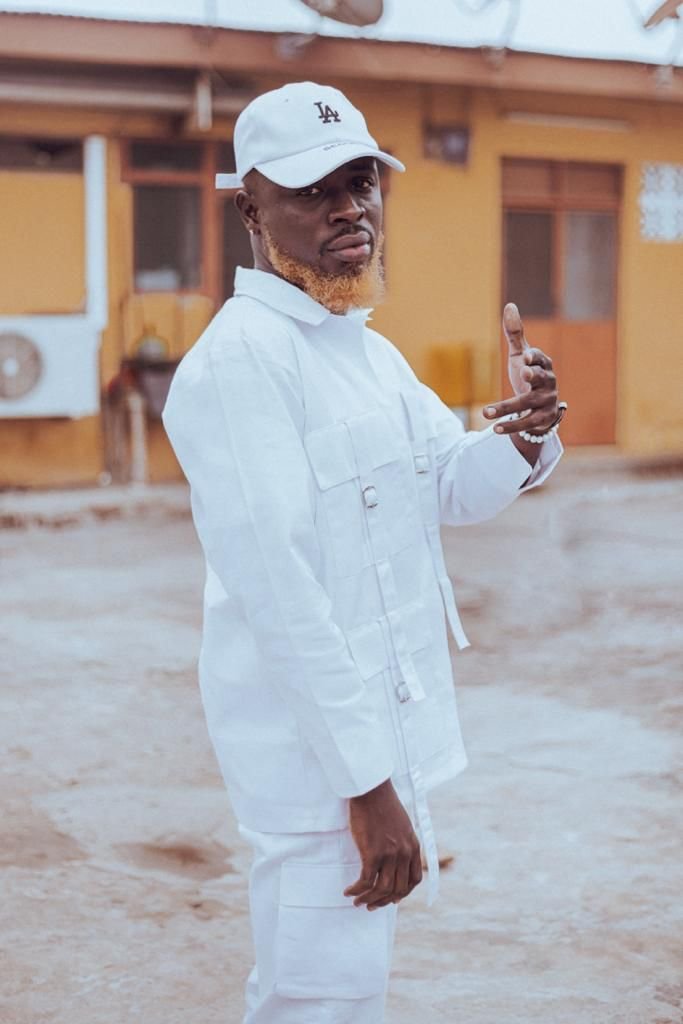 The newfound success served as a catalyst for Kwame Yogot and not an overwhelming weight. He would release a follow-up single "Oh Ah" in April 2021. Although "Oh Ah" did not achieve the same level of success as "Biibi Besi", the single kept Kwame Yogot's name alive within the music conversation.
"NEW KING", a six-track EP is the debut project of Kwame Yogot released under his new label Sky Entertainment. The EP is a means to introduce Yogot's talent to the world and also to leverage his newfound success.
"NEW KING" boasts three features – Kuami Eugene, Kweku Flick, Harmony Choir – and is crafted around the themes of hope, success, and life tales. The songs on the EP were modeled for mainstream radio airplay due largely to its hip hop and highlife sonic design which also lends songs on the EP a "street" edge.
"Finally", the first song off the EP introduces Kwame Yogot to the listener. On this mid-tempo Afropop record, Kwame Yogot reminisces about his life prior to breaking through the mainstream music market. The adoption of a repetitive hook is an apt music trick and icebreaker to this new project. His use of repetition was aimed at emphasizing how badly he wants to get to this point of his career, even though he still knows there's more to do as the pre-chorus captures:
"Street boy, PK PK y3 ton/Kwame DJ DJ y3npon/Bor me some CK CK y3 don/Na boys a suffer no be right now".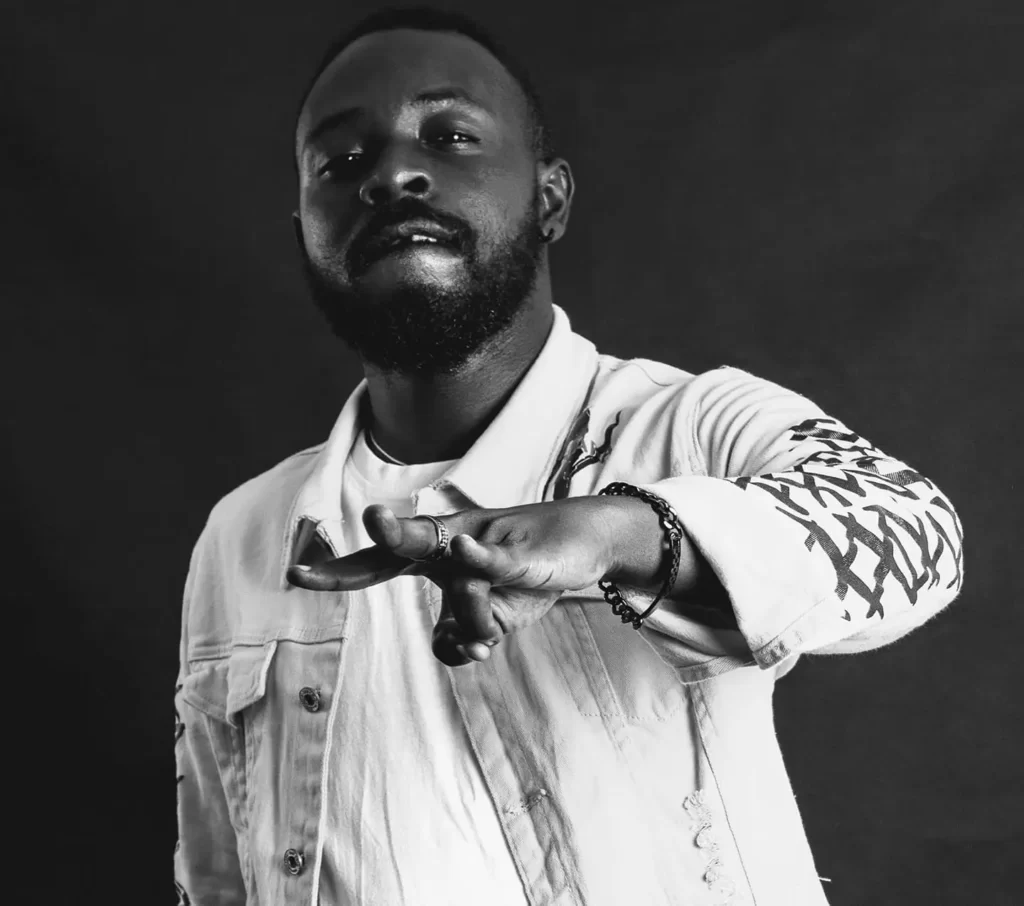 The sharp keyboard chords that strike across the chorus gives "Finally" a borga-highlife feel; something that would resonate with people who came up during the late 80s and early 90s.
The theme of life and celebration of success continues on the gospel styled "Hallelujah". Collaborating with Harmony Choir from Kumasi, Kwame Yogot delivers inspiring and assuring words to listeners who are dealing with life's harsh realities to never despair but stay hopeful since there is always a silver lining at the end of a dark cloud.
"Hallelujah" employs old yet known Ghanaian gospel lyrics as its hook, a deliberate but smart way to grab attention.
If there is one quality about Kwame Yogot which he uses to great effect is lacing his verses with humorous lyrics; a "trick" that not only lightens up the mood on songs despite the heavy contents but makes it easy for the listener to remember and sing-along. He exhibits this on the Kuami Eugene featured, humongous record "Biibi Besi". Produced by Kuami Eugene, the song blends highlife rhythms with the wavy drill sound to great effect. Kwame Yogot's humor is apparent across his verses.
The Drill sound is extended on the Kweku Flick assisted "For The Boys' ' where the duo take turns to speak on the harsh realities of life, which has compelled many youths to assume the roles of breadwinners thus the phrase "small for the boys". The opening lyrics of the first verse captures this struggle aptly: "Alpha, Omega, Chineke, King, Oluwa/Woanboa woma a/Woanhw3 nti 3kom y3 wo kwa/Small for the boys chairman/ I move from home to streets to feed my mama and grandma"
On the title track of the EP "New King", he wears his rapper's couture, flexing his rapping abilities over hip hop beats, through different flows and styles to great admiration. Similar to many hip-hop records, the lyrics are braggadocious ("if you had paid attention to me/ You wouldn't be listening to wack songs). His attitude is intense, attacking the beat one bar at a time. Kwame Yogot pays homage to Sarkodie and Jayso by flipping a line from their song 'Pizza and Burger" on the chorus on "New King".
Closing the album is "Virgin", a pseudo-social commentary on society's encouragement of promiscuous attitudes that have led to "shortage" of virgins. In the opening verse of this Kuami Eugene produced song, Kwame Yogot describes the mindset of young guys when they step out for evening rendezvous – to get laid. What's interesting is how he points out men as the primary culprits in "de-virgining" these young women.
"New King " by Kwame Yogot is the project the Sky Entertainment signee needs to remind music fans of his range and dismiss the "one-hit wonder" label that some would like to slap on him. The EP also serves as a precursor to his upcoming album and the perfect gift for his waiting fans. "New King " however falls short on its production value- they sounded too familiar, repetitive, and boring over time. Kwame Yogot is not lyrically compelling on this EP but did well to offer his fans what they want – life tales about success, hustle, and fun.
Listen to Kwame Yogot's EP – New King