M.anifest Releases B.E.A.R Video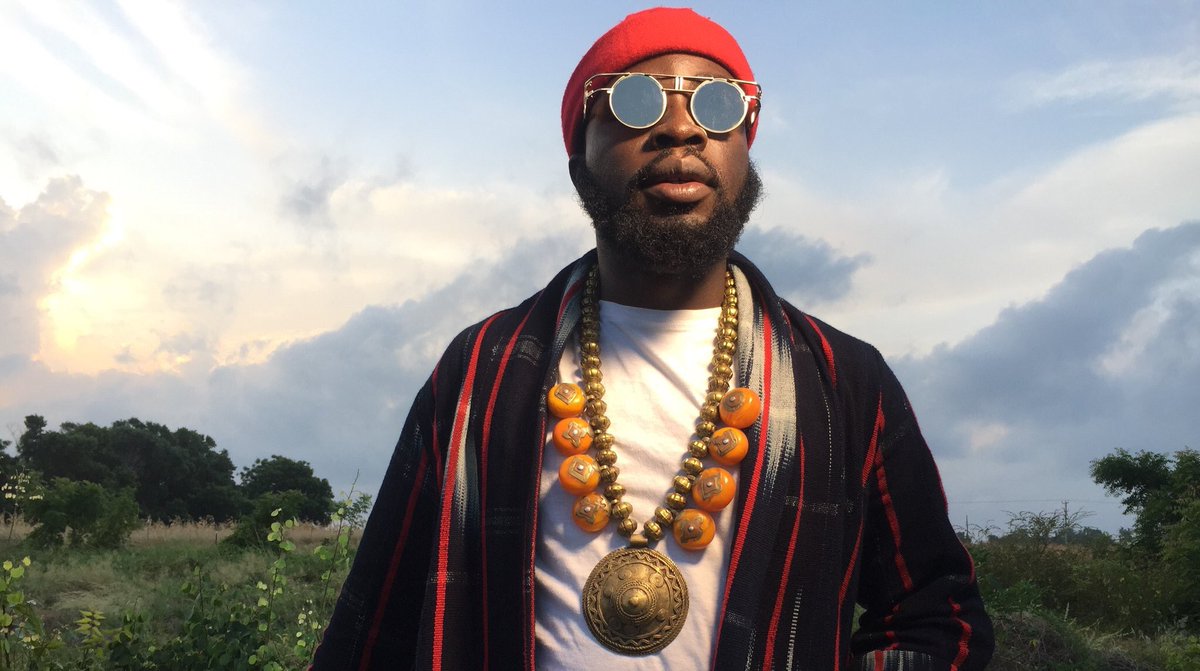 I'm not playing ball/They closed the gate/ I found an open door
If you thought M.anifest was going to drop a video as cinematic As 'No Shortcut To Heaven' or as futuristic in content as 'W'ani Aba', then you missed it. His latest video, B.E.A.R, is different from the many M.anifest videos we have seen overtime. B.E.A.R happens to be the first video off his critically acclaimed 'No Where Cool' album
B.E.A.R, which can be described as a follow up to his controversial song #godMC is devoid of many people- a running theme in most M.Dot video. It shows M.anifest 'owning' a vast grassland to himself (a bear's habitat) chest thumping his credentials as one of the finest rappers in the country.
The video opens with shots of shirtless young men clutching to their instruments-trumpets, trombones, drums-together providing that brass band feel to the song. Next, was a shot of M.anifest in full regalia (John Lennon glasses, long African made gown/robe, with huge beads adorning his neck).
B.E.A.R is shot by New York based video director Garth Von Glehn (the two have worked on some projects in recent times) in both Keta (Volta region, Ghana) and Angola.
In the words of M.anifest 'it's hip -hop (hurray)/ by afrobeats, highlife let's do it our way/ like play, like play. We're innovators. Stop the kwashay (stealing)'